White gold and rose gold engagement rings are a hot commodity right now. The two tone look is huge for bridal, and rose gold engagement rings have been on a hot streak for years now. The combo of romantic pink gold with clean and classic white gold is irresistible and unexpected. While the occasional customer wants a two tone combo with yellow gold, most brides who want to add colored gold are looking for a pop of pink. One of my favorite engagement ring companies, Uneek, is right on top of this trend. They created gorgeous two tone halos and avant garde rings before, but their newest line uses rose gold in the unexpected gallery detail. So many brides love this, because it lets them add color without committing to a pink metal ring. Which, I get it, can be scary (will it match all my other jewelry? That's the #1 concern I hear from brides.) The gallery is the perfect place for a secret touch of color, and gives the ring added dimension that will make it stand out.
Uneek 14k White & Rose Gold .40ctw Halo Mounting Ring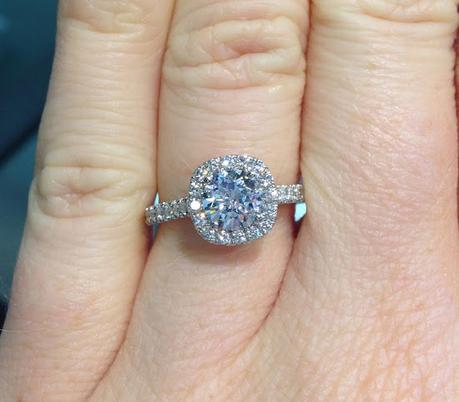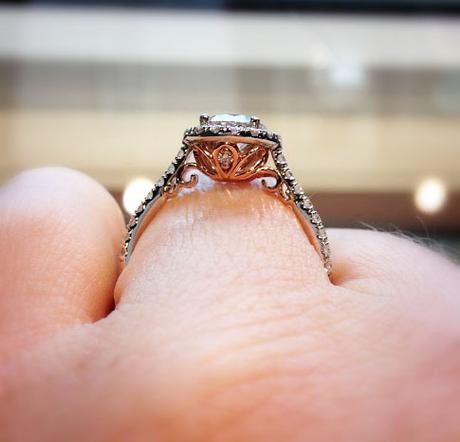 This is a classic halo style engagement ring where the diamond sits flush within the circle of diamonds for a seamless look. The gallery has petals like a lotus flower that gently hold the center stone.
Uneek 14k White & Rose Gold .45ctw Emerald Halo Ring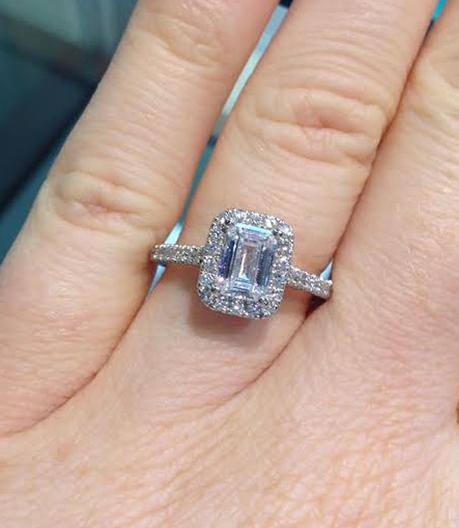 This is a rarely seen emerald cut halo, I love the mix of small round diamonds with their glitter-esque look against the clean lines of a step cut.
Uneek 14k White & Rose Gold .40ctw Princess Halo Ring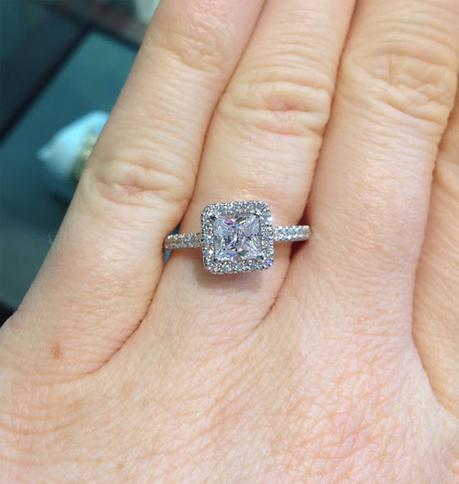 This is another lovely step away from the usual round halo. A princess cut diamond fits just as well as another square cut like asscher or radiant cut.
Uneek 14k White & Rose Gold .50ctw Solitaire Ring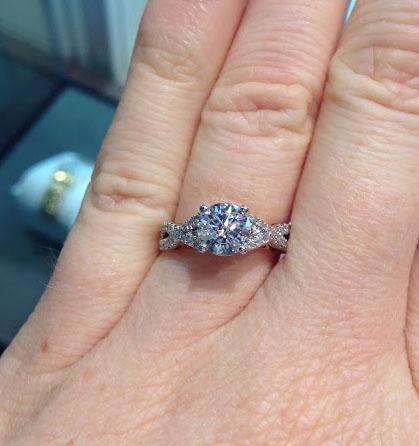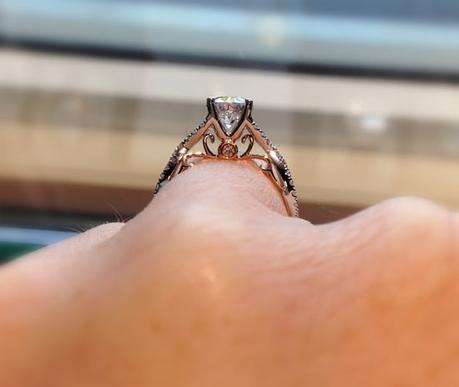 The infinity band for engagement rings, also known as the lace shank, the woven shank, or woven band, is another huge trend. I love the symbolism of this pattern, and I love the way the shanks open to perfectly hold the round center stone. This would look gorgeous with an oval shape, and maybe a cushion, but the round is really the perfect fit.
Uneek Rose Gold Solitaire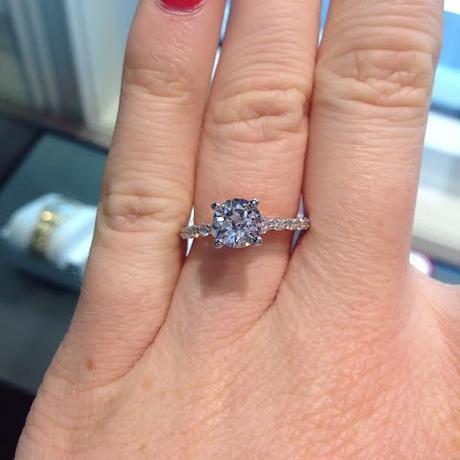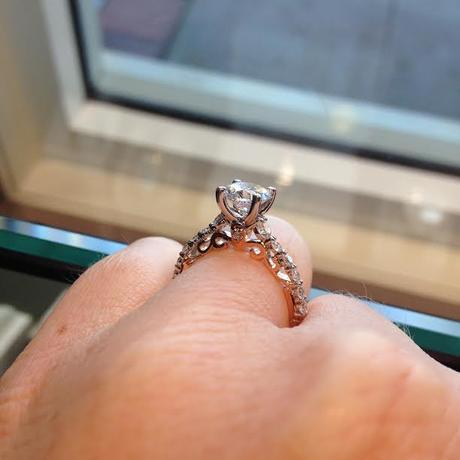 This ring isn't online yet, but I'm obsessed. The center stone sits high above the thin diamond shank, with two slightly larger diamonds embracing it, before they taper off into the thin diamonds that encircle the rest of the shank. The rose scrollwork on the gallery holds a small, secret bezel-set diamond.
I love these pretty and romantic rings, and they're all well priced, especially because they step aside from Uneek's typical all platinum mountings. Add your dream center stone and you'll have a ring unlike any other.