Some readers may not understand some of the comments and questions from their Russian friends at this time of year so here is a small primer:
- Easter in the East this year is 5 May, not the same date as Easter in the West.
- The Lenten fast is more comprehensive than Lent in the West. It is much stricter as participants abstain from meat, dairy products, cooking oil, and alcohol during the 40 days.
- While in the West generally only practicing Christians participate in Lent, it is also a cultural event in the East.  One Russian news organization recently equated it with Russia's national identity.  Of course not all Russians will observe the 40 day Lenten fast, but many non-believers do so for reasons of culture, tradition, and perceived health benefits as well as believers who do so for spiritual reasons.
- Yesterday, 11 March, began the third and final week of Maslenitsa.  Last week was "Meatfare" week accompanied by eating lots of meat prior to the fast and this week is called "Cheesefare" week in which pancakes and dairy products are consumed at many meals during the week. If your friend asks if you're eating cheese or pancakes this week, you'll understand the question.
- Pancakes are called "blini" (блины) in the FSU and are popular both as a home meal or any thousands of small fast-foot blini kiosks found in every city of any size.  They are much thinner, almost the size of a crepe, and are often topped or stuffed with caviar, sour cream, ice cream, salmon, mushroom, cheese, etc.  Rarely is sugary syrup used for a Russian pancake although in some cases a sweet fruit syrup, the kind added to flavor tea, is sometimes used on a blini.  The most popular toppings/stuffing ingredients are caviar, salmon and sour cream.
- In this topic you can learn more about Maslenitsa which began as a pagan festival of the Sun in Russia's pagan pre-Christian days and was eventually christened by Orthodoxy as a pre-Lenten fast celebration.
- This article can as a primer to this period of the year and will also be updated to include information as we begin the fasting period, called a "post" (пост) in Russian and then moving forward to Pussywillow Sunday (Palm Sunday in the West) and Easter itself on 5 May.  The Easter celebration itself is the second most observed holiday in Russia and the FSU, second only to the New Year celebration.
- At the end of this week the strict fast will begin at sundown on Saturday, 16 March.
- Sunday, 17 March, is the beginning of the "post" (fast) so you'll know what it means if your friend asks if you plan to "make a post" or observe the fasting period.
- Sunday, 17 March, is also called "Forgiveness Sunday."  Don't be surprised is a Russian friend asks for your forgiveness.  Instead of replying with "what should I forgive you for?" simply say yes and ask them to forgive you.  Russians, including many non-practicing Russians, use "Forgiveness Sunday" as a way to make sure everything is okay between relatives and friends and is designed to offer forgiveness for slights and offensives whether known or unknown.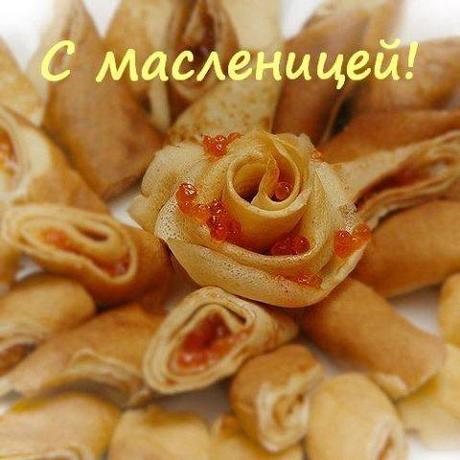 We'll update this topic throughout the Easter season.