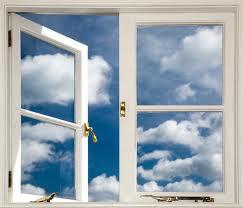 Soundproof window treatments have become prevalent in both residential as well as commercial spaces. In addition to shunning away unwanted sounds or noises, the said measures also improve safety and security. These are only some of the reasons why many choose to replace conventional windows with soundproof interior windows. But how exactly do the said treatments work?
The components of soundproof interior windows
In general, soundproof interior windows are made of aluminum frames, PVC track systems, aluminum frames, and toughened laminated plate glass. The laminated glass is actually made up of two hardened plate glass that are sandwiched by three layers of plastic.
Reasons why sandwiched glass is used
On its own, ordinary window glass cannot provide soundproofing. For this reason, it needs to be thickened to stop sound waves from going in. Without being sandwiched by three layers of plastic, glass windows can enhance vibrations and cause breakage. The plastic layers somewhat act as seals that retain the layers of glass together.
On the other hand, the PVC is utilized to laminate the glass in such a way that it would be able to withstand strong winds and even flying debris.
Compared to ordinary glass, laminated glass does not produce any sound when hit because the plastic in between the glass layers has achieved a sense of durability. It has also gained attributes that are necessary for soundproofing.
Home areas where soundproof window treatments are used
Soundproof interior windows are usually strategically placed beside original windows so that its original design will not be altered. When placed in the appropriate location, it can give superb soundproofing against automobile noise, traffic jams, and industrial sounds, among others.
Reasons why some people consider soundproof windows as barriers
It is a barrier because when sound waves pass through the original glass window, the laminated glass traps them in such a way that they are barred from coming inside the house. In addition to its soundproofing attributes, soundproof windows also eliminate close to 99 per cent of the sun's ultraviolet rays.
Conclusion
Because of the endless benefits that soundproof interior windows bring, many people consider seriously investing on them. It is hard to go wrong with these accessories because they are functional, versatile, and attractive pieces of equipment.
They can be installed in the kitchen, living room, bedroom, and almost any other room. What's more, they are available in different styles and sizes; as such, purchasing models that can complement personal preference is easy and hassle free.

If you enjoyed this post, please consider leaving a comment or
subscribing to the RSS feed
to have future articles delivered to your feed reader.