An updated look and a, somewhat, updated whiskey: Uncle Nearest 1884 Small Batch Whiskey is no longer sourced from TDG (and/or Dickel), but distilled completely by the Uncle Nearest team… with some help from the folks at TDG (Tennessee Distiller's Group) where they've been contract distilling and aging since 2017.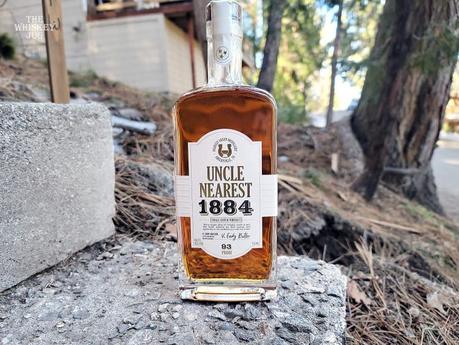 When I visited the distillery in late 2019, the stills weren't yet operational and the single-story, on-property, warehouse only contained a prototype rack and a single empty barrel. One of the folks on the tour was from TDG and we talked about the contract distilling, basically renting time on the stills like Wathen's, and how they worked with the Uncle Nearest team to dial in their mash bill and create something uniquely theirs.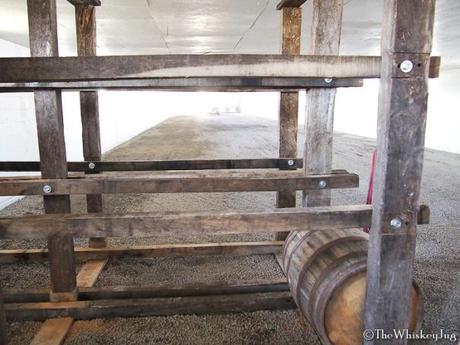 Nearest Green Distillery 9-7-19
So is it disingenuous for them to say this is their own distillate? No, plenty of folks contract time (vs contract raw distillate) at larger distilleries, the end result is still their work, just using someone else's stills. The only reason I bring this is up at all is I wish they'd be a little more clear in their press releases. The way it reads right now sounds like it was distilled and aged at the farm in 2017, which was definitely not the case. Minor point of clarity, but the real question is, how does it taste?
Let's get to drinkin'!
---
Uncle Nearest 1884 Small Batch Whiskey – Details and Tasting Notes
Whiskey Details
Style: Tennessee Whiskey
Region: Tennessee, USA
Distiller: Nearest Green (Contract distilled at TDG)
Mash Bill: At least 51% Corn + Rye + Malted Barley
Cask: New Charred Oak
Age: 4+ Years
ABV: 46.5%
Uncle Nearest 1884 Small Batch Whiskey Price: $40
Related Whiskey
Uncle Nearest 1820 Single Barrel Whiskey
Uncle Nearest 1856
George Dickel No 8
Elvis Tennessee Whiskey
Peg Leg Porker 8 Years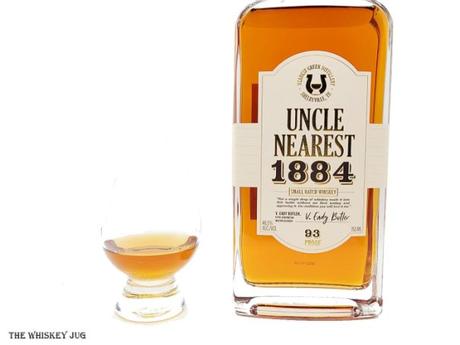 "Uncle Nearest 1884 is the proud legacy of the Godfather of Tennessee Whiskey, Nearest Green. Each small batch comes from barrels chosen by our founders and each blend is curated by 5th generation Green descendant, Master Blender, Victoria Eady Butler." – Uncle Nearest
Uncle Nearest 1884 Small Batch Whiskey Tasting Notes
EYE
Amber
NOSE
Butterscotch, oak, dried fruit, baking spice and touches of copper and honey.
It's a bright, vibrant aroma that delivers a lot of fruit notes and just the right amount of oak to balance.
PALATE
Oak, butterscotch, cocoa, baking spice, leather, dried dark fruit, leather and some copper and nuts.
Palate is quite a bit darker than the aroma and delivers a more classic TN Whiskey profile.
FINISH
Medium-long -> Oak, butterscotch, cocoa fade to baking spice and graham.
BALANCE, BODY and FEEL
Well-balanced, medium body and a warm soft feel.
---
Uncle Nearest 1884 Small Batch Whiskey – Overall Thoughts and Score
This is tasty and more than I was expecting from this release. It's a whiskey that's great for sipping, great for mixing and even better for sharing. This is a bottle you could have out and your friends would likely enjoy. It's not a challenging whiskey, nor is it a wimpy whiskey. It's a fun whiskey.
Warm and slightly oaky, it opens up with more corn notes and some caramel notes that merge into moments of a caramel corn-like profile. Compared to the toasted sesame seed notes I got in the previous release this is an improvement. If Uncle Nearest 1884 Small Batch Whiskey is the direction they're headed, count me in for the ride, it looks like it will be delicious.
SCORE: 3.5/5 (tasty, worth checking out ~ B | 83-86)
*Disclosure: The bottle for this Tennessee Whiskey review was graciously sent to me by the company without obligation. The views, opinions, and tasting notes are 100% my own.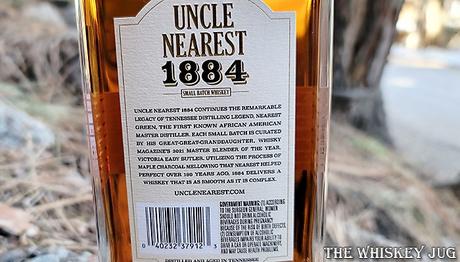 Uncle Nearest 1884 Small Batch Whiskey Review
$40
Overall
3.5
Nose

(3.5)

Palate

(3.5)

Finish

(3.5)

BBF

(3.5)
Sending
User Review
0

(

0

votes)
Comments Rating
0

(

0

reviews)