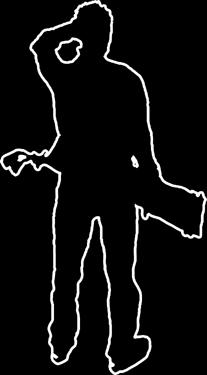 We have used this logo from time to time on our packaging labels.
There is a funny little story which began when we submitted the drawing to the US Trade Mark Association. To trained American eyes it appeared as though we were trying to obtain a Trade Mark for golf products depicting a man carrying a gun.
This had never occurred to us, as it was a line drawing taken from a picture of myself carrying our disposable golf bag.

The last time I held a gun was at the fairground.
----------------------------------------------------------