10/04/2011 – by Cynthia Wright
The International Gay and Lesbian Human Rights Commission recently gained an important commitment for LGBTand HIV+ members of Haiti.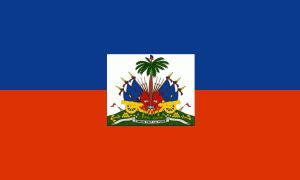 Haiti Flag
Cary Alan Johnson, the Executive Director of the organization explained that Nigel Fisher, (a coordinator that works for the UN Stabilization Mission) has pledged to help the LGBT and HIV+ Haitians in need. Letting it be known that he comfort of all citizens is what is important when it comes to Haiti's overall rebuilding process.
"People living with or affected by HIV and AIDS, or gay and transgender minorities, they are still left out in the cold," said Fisher.
"So I can say to the summit organizers: You've already done two things in bringing me here. One, you've raised my awareness by inviting me. But, two, you've allowed me to meet with . . . Haitian advocates here. And we've already come up with some ideas about how we can work together once we return to Haiti."