I'm forever trying out products designed to help make my life easier and so I thought I'd do a post on our ultimate toddler products.. the products we really couldn't live without, the products that really do help make my life that little bit easier and the products we use the most.
Wooden highchair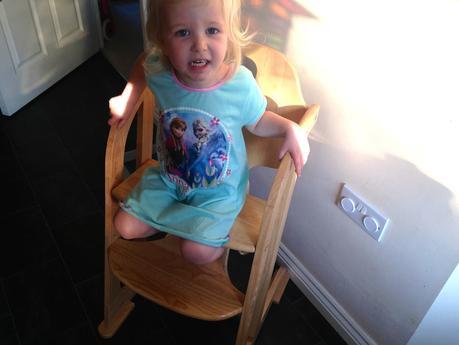 The best thing we ever did was get rid of our Graco highchair in favour for a wooden one. Our Graco one we had for about 6 months, if that and it was filthy. No matter how much I scrubbed, it was still left with that orange tinge from Sienna's favorite meal, spag bol. Our wooden highchair still looks brand new over a year on, it's so easy to clean, just a few sprays of disinfectant, give it a wipe and voila. No matter what Sienna gets up to in it, I don't dread cleaning it (as much).. Play-doh, painting, eating.. go for it!
Flashing/timing toothbrush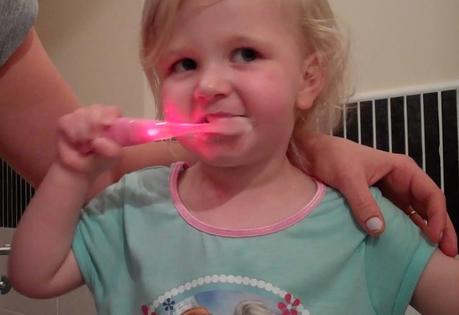 I'm sure most toddlers go through the stage of not wanting to brush their teeth and Sienna was no different. It was becoming something Warren and I dreaded so we looked for possible solutions. I came across this flashing toothbrush from the 99p store and thought we'd try it. It flashes for the recommended brushing time... I explained to Sienna that we can only stop brushing her teeth when it stops flashing and she's been brilliant with it! No tantrums or dreading the twice daily chore.
Belt Up Kidz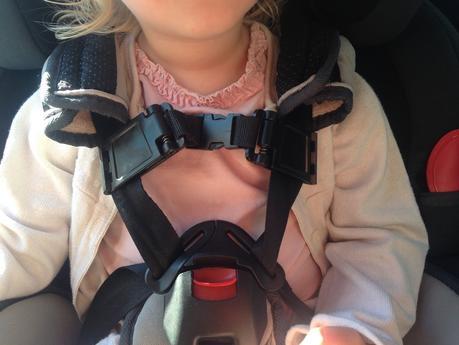 We went through a stage where Sienna would get her arms out of her carseat and basically be climbing out her seat whilst we were driving along. It made going out in the car so stressful and worrisome, especially if I was driving on my own and couldn't see what she was doing, not to mention it's so dangerous as well! I immediately purchased this restraint buckle as soon as possible and it's now impossible for Sienna to climb out! I also got one for my mom to use on her carseat and have been recommending them to anyone and everyone with toddlers. 
Messy Me splashmat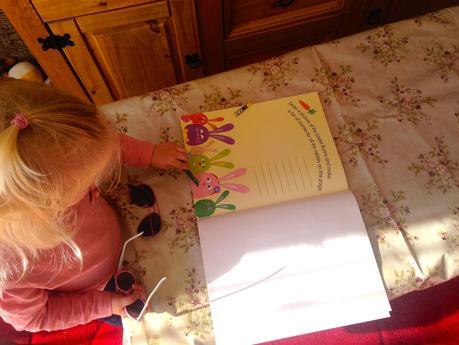 We were sent this floral splashmat to review over a year ago and we have used it so much! From picnics, to painting, to water play and play-doh, it has contained (most) of the mess and again, is easy to wipe clean (see a theme here?). It's a little bit worse for wear but considering how much we've used it, it's lasted so well and it's brilliant it's machine washable as well!
A definite must have in my eyes.
I also have a video on the Best toddler apps below if you're interested in that as well.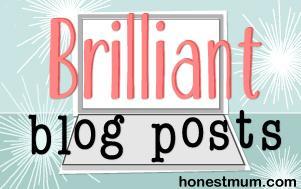 What are your top toddler products? Anything you'd recommend? 
Follow me: 

BlogLovin'

 // 

Twitter

 // 

Facebook

 // 

Google+

 // 

Pinterest

 // Instagram
*This post MAY contain sponsored or affiliate links and PR samples.