Attention Beauty Lovers! I wanted to share a few skincare products that I believe would make amazing gifts for that special person in your life (or of course yourself). Keep reading to see some of the skincare gifts I would recommend. Let me know what you think of my skincare gift guide choices. Also, let me know some of your favorite skincare products. Share your thoughts in the comments below!
Skincare Gift Guide Ideas For Her:
Budget Friendly: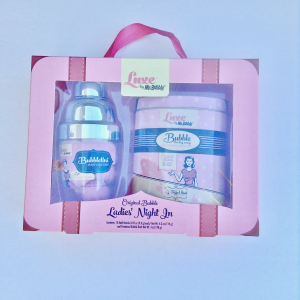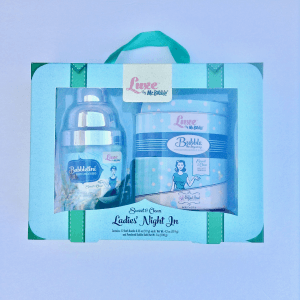 You really can't go wrong with a pampering gift set. I love these gift sets from Mr. Bubble (launching this November). They come in two fragrances: Original and Sweet & Clean. The packaging is just too cute and the products are amazing. They are also crazy affordable. Buy one for each of your girlfriends and set a time for the ultimate friends pamper night!
2.)  Sephora Favorites Beauty Sleep ($30)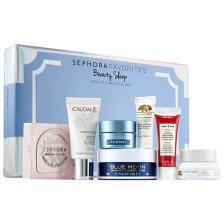 This is such a cute gift set. It includes awesome skincare samples too. It is a $90 value for only $30. You really can't beat that!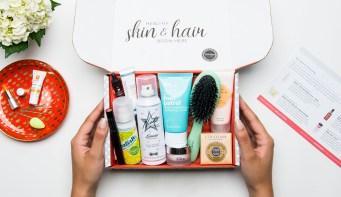 You all know I am obsessed with subscription boxes. A great skincare box that is also affordable is Beautyfix. You can buy a one-time box or a monthly subscription for the special woman in your life.
4.)  The Body Shop Mini Body Butter Sampler Kit ($30)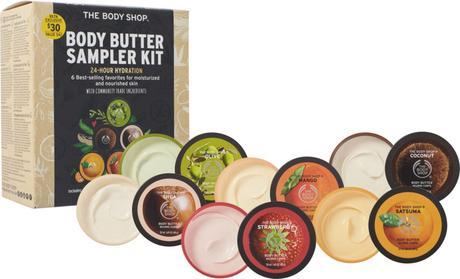 I enjoy The Body Shop Butter Butters and this sampler kit is the perfect way to try a bunch. They are too cute!
5.)  Yes To Single Use Holiday Paper Masks* ($2.99 each)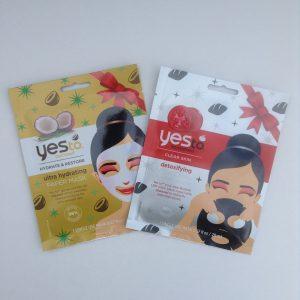 Yes To has released (at Target) holiday versions of their paper masks. These are great for stocking stuffers as well! There are two versions: Coconut Ultra Hydrating and Tomato Detoxifying Charcoal.
---
Check Out The Utimate Skincare Gift Guide
Click To Tweet

---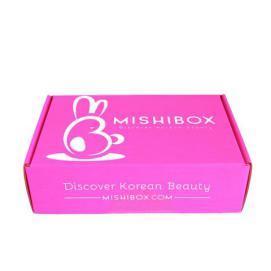 I am a huge fan of Mishibox. It is a great way to try K-beauty skincare!
Luxury: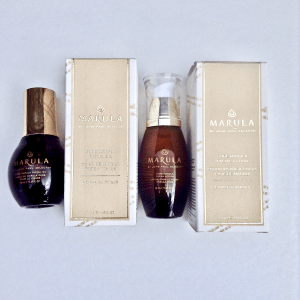 I love skincare oils and this oil is fantastic. I love the Marula skincare line and it is so luxurious! I also love the packaging.
"Light and hydrating, Pure Marula Facial Oil absorbs quickly into the skin without a greasy after-feel providing immediate and long lasting hydration and improved skin elasticity. Pure Marula facial Oil by Marula Pure Beauty Products is the only doctor endorsed, scientifically validated facial oil, with 60% more antioxidants than the leading Argan Oil. Pure Marula Facial Oil is suitable for all skin types."
2.)  Jurlique Activating Water Essence* ($55)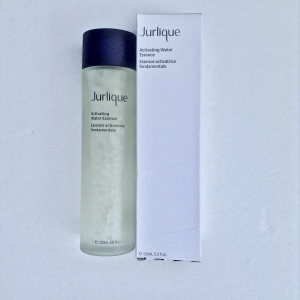 Jurlique is a fantastic skincare line. I have really been enjoying this essence! It is so fun to use and very hydrating!
"Our new and highly concentrated Activating Water Essence is the essential step in every skin care ritual, and for every skin type. It hydrates your skin, which in turn enhances the performance of your serum and moisturizer, and leaves you with rejuvenated skin.  What's truly innovative about this product is that it captures the vital living energy of plants to continuously hydrate, soften and revitalize your skin."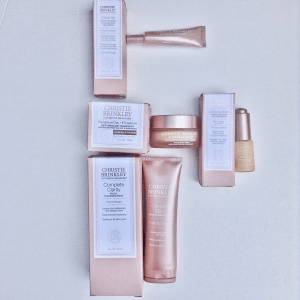 Christie Brinkly is such a beautiful woman that never seems to age. I am also a huge fan of her skincare line. It is pricey, but totally worth it. I would totally be happy aging gracefully just like her! This is the perfect skincare line for all the moms out there!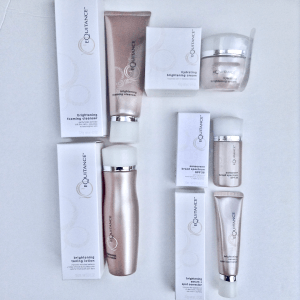 Another great skincare line is Equitance. It is been featured in many top magazines! I love their products and elegant packaging. They are actually fun to open!
Founded in Japan, 18 years ago Equitance embarked on a quest to uncover the mysteries of radiant beauty. Today, the company's landmark research has culminated in an exclusive pathway to vital, vibrant skin. Representing the best of Eastern and Western research and practices, Equitance Skin Care brings precisely balanced botanicals and clinically proven technology together to continuously brighten the skin.
Our research revealed that excess melanin production is the root cause of dark spots and discolorations, as well as the slowing of the 'turnover' process that discharges melanin from the skin. Equitance topical formulas are designed to focus on the outer skin, helping to brighten the appearance of the skin. Our dietary supplement supports radiance from within the body. It contains an exclusive blend of herbs and antioxidants Vitamins C & B6 which provides nutrition while supporting overall wellness. Exercise and diet help skin achieve optimal performance, glowing with health, vitality and luster.
5.)  GlamGlow The Magic Box Of Sexy ($269)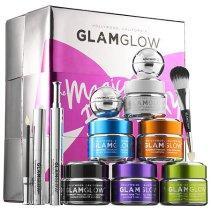 This is the ultimate gift for GlamGlow Lovers. Just take a minute to marvel at it! It is a $473 value so it really is a great deal!
6.)  Sephora Favorites Skin Wonderland ($64)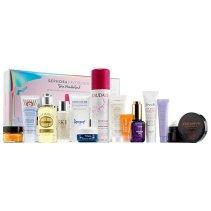 This gift set has a little bit of everything. It is the perfect skincare gift set to sample top skincare products! Note: Check out this Sephora Page for TONS of skincare gift sets.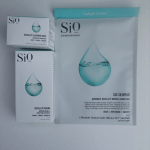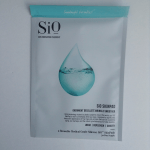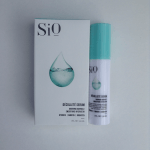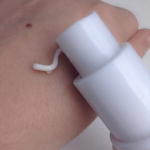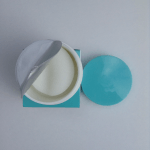 The décolleté is an area that is easily forgotten! However, it is one of the first places to show signs of aging! Enter in: "SiO, a revolutionary beauty brand that caters to an oft-neglected and previously impossible to treat area: the décolleté. If you're a side sleeper, you'll want to try this, stat. Women put so much effort into reducing signs of facial aging, yet fail to tend to the décolleté, which actually ages faster than other areas of the body due to its thinner dermis and lack of collagen density."
The Sio system is a three step process. Step 1 is the cleansing discs ($45), step 2 is the skinpad ($99.95), and step 3 is the serum ($135). The before and after photos are awesome. I love that you can see results in one night! This is a luxurious skincare system for any woman concerned with aging.
Now you tell me! What gifts are you lusting after? What skincare gifts are you planning to purchase this year? Let me know in the comments below!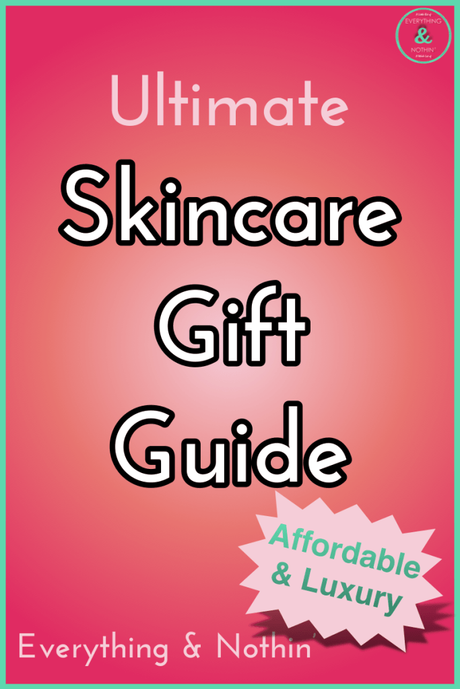 Like This Post? Share it on Pinterest!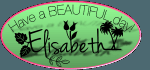 Disclaimer: The products marked with (*) were sent to me for review. These are my honest thoughts & opinions. I did not receive any compensation, just the product to try. 
PSST (don't you hate that when people actually do that?)….You made it until the end!! You're amazing!! Don't forget to sign up for my newsletter so you don't miss any blog posts (round-up in one email). Also, you will be entered to receive EXCLUSIVE content that only my email subscribers receive. There are new beauty products and subscription boxes that are being released soon (HINT: an upcoming email) that you don't want to miss!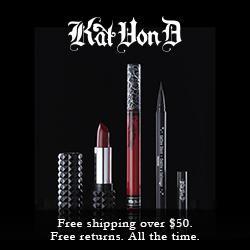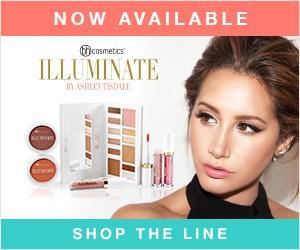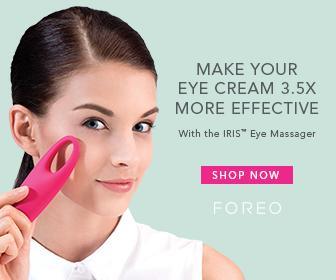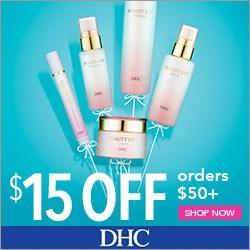 Earn and EXTRA FREE Brush when you sign up!