They came to the Donbass Arena, orphan children eager to prove their football (soccer) skills against the professionals. After four seven minute quarters, the kids won by a score of 2-1!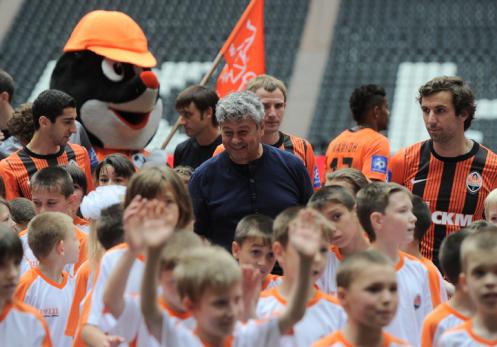 Ukraine's best professional soccer team, Shakhtar Donetsk, recently crowned Ukrainian Premier League football champions and Cup winners, played valiantly but was no match against the kids as the orphan children outplayed and outscored the professionals on Friday, 24 May.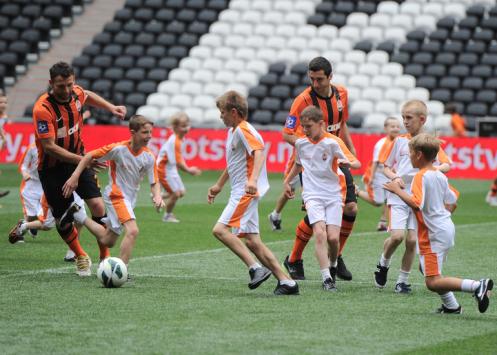 The team donated new uniforms and shoes and paid for the children to travel to the stadium. The team, Shakhtar Donetsk, played a charity match against a team comprised of 111 children from area orphanages.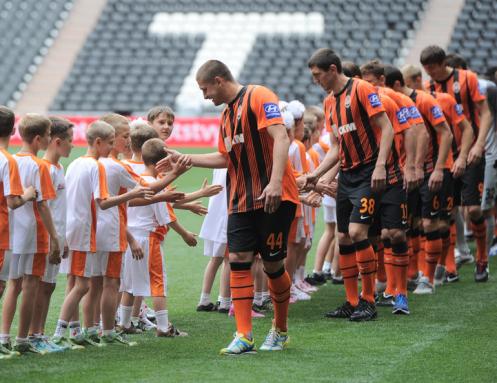 The kids won! Imagine that, final score 2-1 in favour of the children. All the children got the chance to play in the rotation.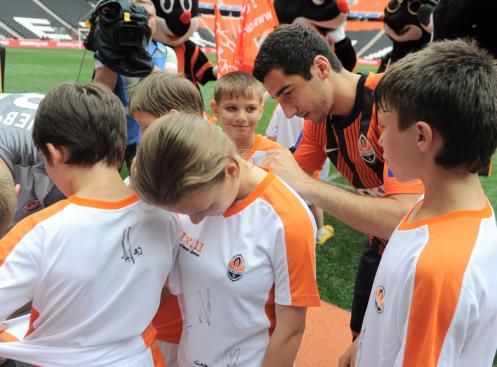 After the game the players autographed the children's jerseys. Very classy.