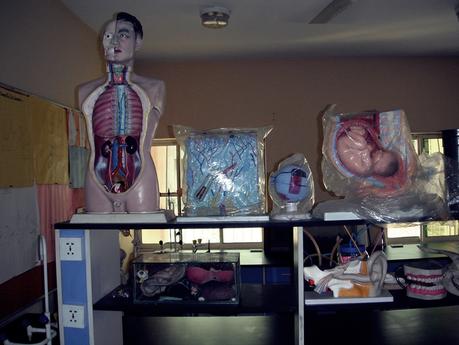 Models…Modelling. Are we talking fashion or science?
Conservative…hmmm, lifestyle choice or political party
Homonyms tend to get confusing. Yea. That's where questions for clarification come in. And I guess transparency.
Oh, Homonyms mean words that sound alike or are spelled alike but have different meaning, just in case the 'Homo' is a bit confusing.
One of the first things I learned when I began blogging several years back was that 'modest dressing' was a term more commonly and greatly used by Mormons. I used to read a diverse range of bloggers, I couldn't decide which was more engaging: their sense of style or their beliefs and philosophy. Blogging is fun. Since my personal style is a whole lot similar to the modesty of Mormons I didn't want to use the term 'modest dressing' to describe my style so as not to send the wrong impression. In an attempt to be politically correct, I chose the word 'conservative' which means reserved and not too out there in terms of skin exposure. (I'm not judging. Just expressing who I am). Well, 'Conservative' so happens to be a political party in the US!, so I've learned. I do not understand US politics nor am I much inclined to learn. I've got to first understand local Nigerian politics a lot better first, right? How many political parties are there in Nigeria? meh
I do like to tell people that I have a political mindset to me that means a growth mindset. What's Liberal? meh Well, my personal philosophy is that no matter how far I deviate from the truth; from what is right, I never tell myself that what is wrong is right. No matter how much I try to rationalize my actions to save myself some pain, I do not deny my own self the truth; that in a lot of jumbled up acts and emotions and reactions I tend to seek facts and separate oil from water so to say, so that oil is oil and water is water.
It simply means that I see the reasons, the emotions and the motives behind the actions and separate them as reasons, emotions and motives, but this does not cloud my view of the action. At least this is what I like to think. It's sort of like how old souls have a deep appreciation for things that most people overlook in a hurry. When I say I'm an 'old soul' it does not mean I like only old stuff or more of old stuff, but more that I'm in tune with my senses and can feel, see (not literally), smell, hear (not literally) and taste things that most people who live life hurriedly tend to overlook and I prefer to live life this way. There are many old souls out in the world.
Anyways, the UBC Day 21 seems so off-topic for me as the email suggests we talk about the next US Election. Well, I elected to talk randomly.
If you're in the US I wouldn't mind some education on US Politics. Leave comments? Thanks.