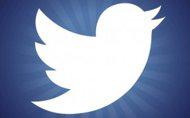 Twitter
has managed to position as one of the popular social networking today. But they gained popularity still seems less than satisfactory, it is presumably because it wants to release a
reality TV
with a brand platform Twitter. TV platform will probably be streamed by users on their site.
According to a report from Adweek, this plan is still under discussion but felt the deal was imminent. Regarding the content of TV is likely to be similar to the MTV reality
show
The Hills or example only Real World. When confirmed, Twitter is still reluctant to open up the sound on this plan. This step is actually a part of introducing Twitter into the broadcasting world, where previously the company is also working with NBC to cover the 2012 Olympics and ESPN in May to create a custom program of major sporting events.
More about TV shows that will be held, said that Twitter will bring up a page dedicated to every reality show that will air.
origin source mashable