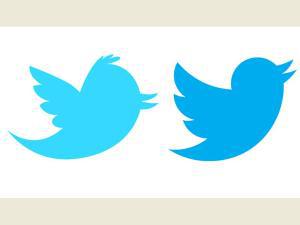 Larry, a symbol of Twitter with a picture of the bird is now little changed. 
The birds now appear more simple. 
If Larry previously performed with four strands of feathers on the wing and the three strands of crest on its head, Larry has a new look with only three pieces of wing and without topknot. 
'From now on, you will get to know a simple Twitter bird. 
These birds will be known worldwide as a symbol of Twitter. 
(Twitter is a bird, a bird that is Twitter), "wrote Twitter via his blog. 
As reported by 
the Daily Mail
 , the new logo is expected to cost approximately $ 8,000 to $ 20,000. 
"This logo cultivate a love for ornithology (bird science), the design and geometry is simple, 'complete Twitter in his blog.
source