Who on Twitter has never received that dang nabbit …… Twitter Automated Direct Message Welcome (a.k.a. Auto DM)? I know you've had to at least received one or two in Twitter-Land, especially if you follow Social Media/Networking tweeps.
What is this Auto DM?
The Auto DM that I'm speaking of is the DM you receive after you Follow a tweep. It may be in the form of a:
"Welcome and thank you for following me"
"Hey I like you already! Why not check out my site @ blablabla.com!"
"Thanks for following us! Why not use this code 4FG78 on our site and receive 25% off!"
I know most of these people (including yourselves) who have these Auto DM's are trying to be courteous and thank someone for following them, however, quite frankly, I find them a bit annoying. Trust me, I'm not the only one that finds them annoying either.
Why do I find them annoying?
Because I'm a cranky menopausal woman who has nothing better to complain about. Let me correct myself, I don't find ALL of them annoying. The annoying ones are those who share links to follow them on Facebook or another site.

HELLO! Is your link not in your Twitter profile?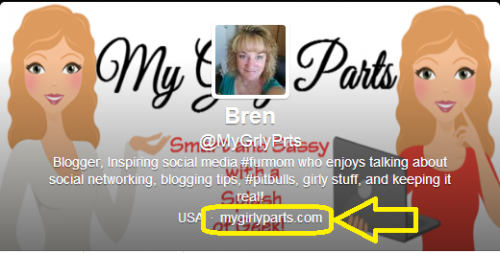 Before I even Follow a tweep, I check out their Twitter Profile. If there's a link, which I hope there is, I will check it out too.  So if you add your website to your Twitter Profile, there is no reason to send an Auto DM telling me to check out another link because chances are I won't click the link in a DM anyway.
Am I the only one that does this?
No, I know I'm not. Ya'll do your investigative work before you Follow a tweep, right?
I know a lot of people (including yourselves) use these features and I'd like to ask you Why?
By the way, if you're interested in setting up Auto DM's, there are several programs out there that will help you automate your message.
Just to name a few.
So I asked for feedback  from some of my friends about how they feel about the Auto DM. Most of the answers were:
I find them annoying
I hate them
I will BLOCK/REPORT a person who Auto DM's
Will Unfollow someone if they receive an Auto DM
Are these actions too harsh?
I'd like to open this up to you, my friends and readers and ask you:
If you're using Auto DM's, why do you feel it's appropriate to automate a response to a new Follower? Would it not be more appropriate to @Mention them to thank them and make it more personable?
Are "Thank you's" even a necessity in Twitter-Land?