Hi everyone!!
For this week's Twinsie Tuesday post, we're supposed to share something we've been meaning to do (a new technique, a polish we wanted to try, etc.).  I took the easy way out and went with a polish that I've had since March and keep saying I would try.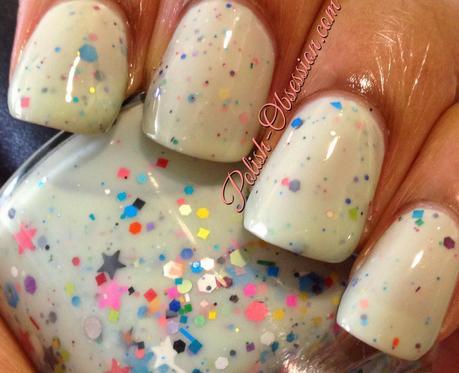 This is a special birthday polish that I received from Polish Addict Nail Color.  It's simply called Happy Birthday.  It's a mint green crelly with a fun mixture of glitter.  It screams birthday celebration.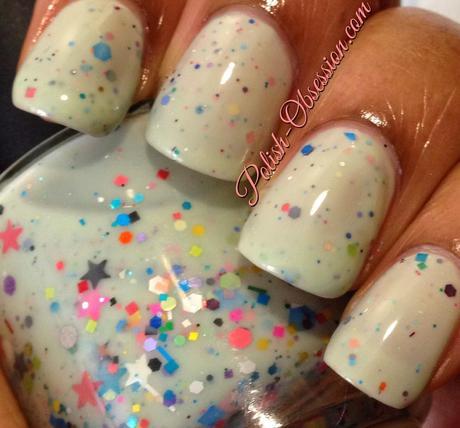 Artificial Light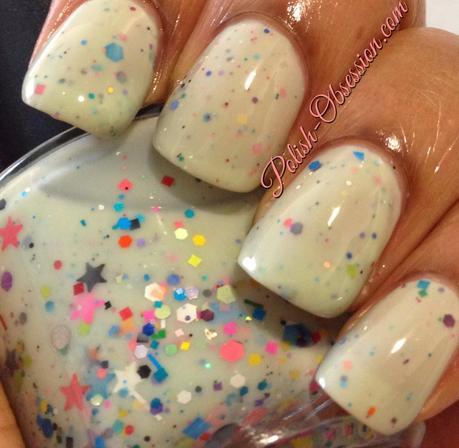 Artificial Light
So there you have it folks, a polish I've been meaning to try.  Unfortunately, it's not available for purchase, but you can check out other polishes available on the Polish Addict Nail Color website here.
Check out the other Twinsies' pages to see what they tried this week!
Alaina at 
The Little Canvas
Amanda at 
Amandalandish
Amber at Nails Like Lace
Anna at Going to the Showing
Bridget at A Painted Nail
Casey at 
CaseyLane Loves Polish
Chelsea at Nailed Blog
ChiChi at 
I'm Just Me...ChiChi
Cordia at Seriously Swatched
Elizabeth at Did My Nails
Erin at 
Paint Those Piggies
Jessica at Blue Velvet Lacquer
Kelly at Tuxarina
Lakeisha at Refined and Polished
Lisa at 
The Polish Playground
Róisín
at 
Cuti-CLUE-les
Stephanie at 
A Little Polish
Tiffany at 
Polished To Precision
​