Hi everyone!!
For this week's Twinsie Tuesday post, we're sharing St. Patrick's Day manicures.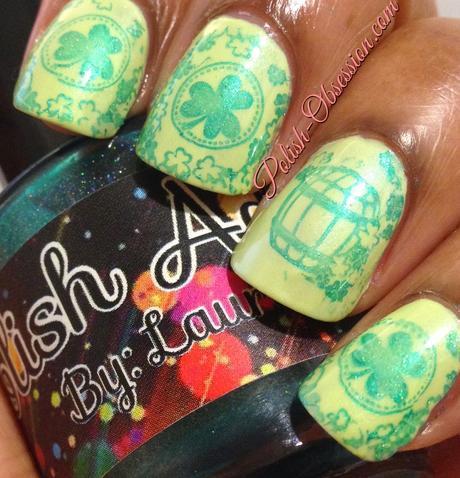 For this manicure, I used Sally Hansen Chartreuse Chase as a base.  I then stamped a St. Patrick's Day design from a Bundle Monster plate, BM-H05, that I received from Nail Polish Canada.  The polish I stamped with is
Polish Addict Lucky You
, an emerald green holo from the 2013 St. Patrick's Day collection.
Here's a look at Chartreuse Chase on its own.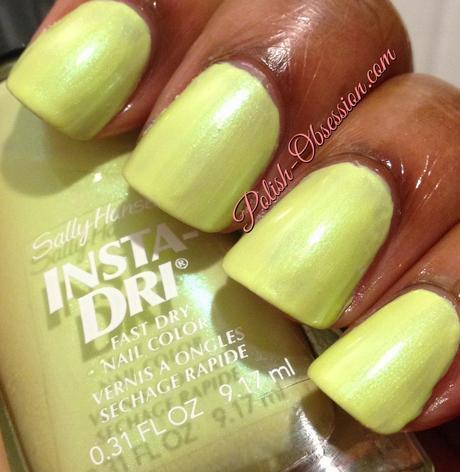 Artificial Light
I used three coats and no top coat for this swatch.  The formula required three coats for full opacity without any streaking.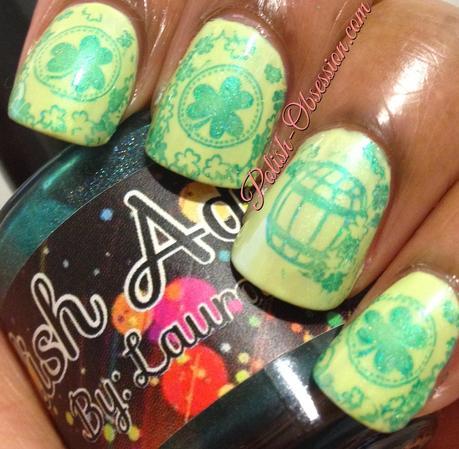 Artificial Light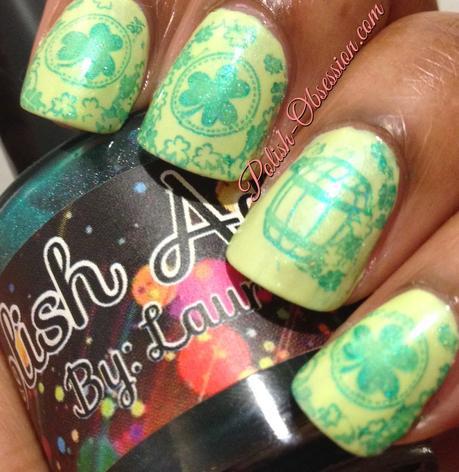 Artificial Light
I really like the sparkle in the stamping from Lucky You.  These two made a great combination.
What do you guys think of this mani?  Did you do anything on your nails for St. Patrick's Day?
The BM-H05 stamping plate can be purchased online at Nail Polish Canada here for $4.00.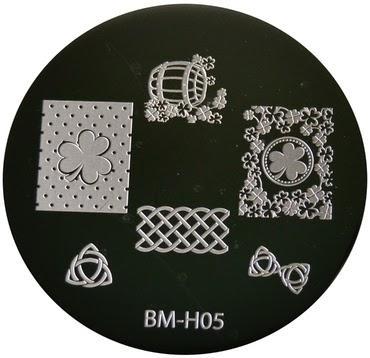 Be sure to check out the other Twinsies to see their St. Patrick's Day looks!
Alaina at 
The Little Canvas
Amanda at 
Amandalandish
Amanda at 
Fashion Footing
Amber at 
Nails Like Lace
Bridget at 
A Painted Nail
Chelsea at 
Nailed Blog
ChiChi at 
I'm Just Me...ChiChi
Jessica at 
Blue Velvet Lacquer
Kristine at 
Pink and Polished Nails
Lakeisha at 
Refined and Polished
​Lisa at 
The Polish Playground
Marisa at 
Polish Obsession
Róisín at 
Cuti-CLUE-les
Savannah at 
Addicted to Polish
Tiffany at 
Polished To Precision
**Stamping plate sent for review**