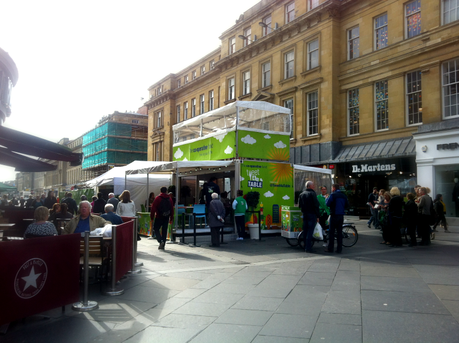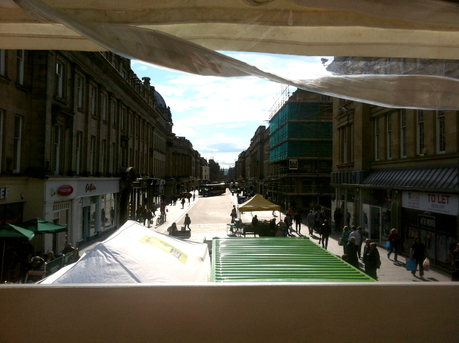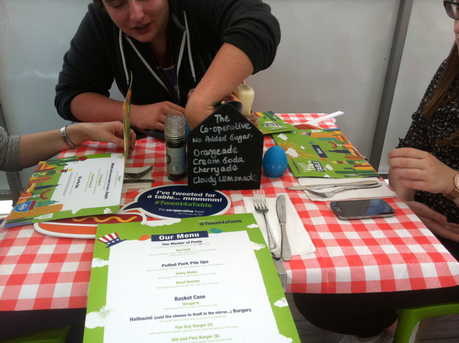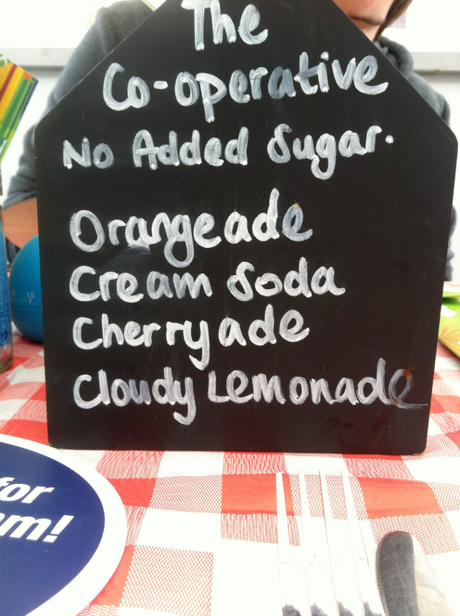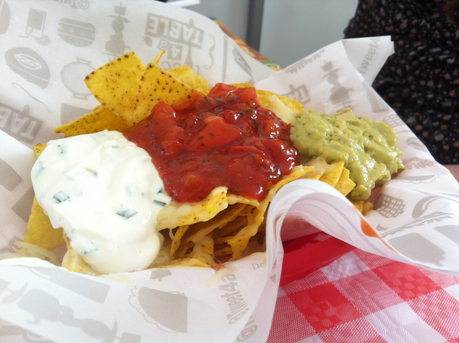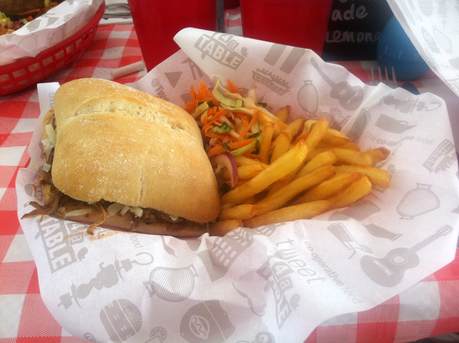 You may have seen the hashtag #Tweet4aTable going around Twitter recently, as the Co-Operative Food group took their pop up restaurant around the country providing free and absolutely delicious food to people who take part. I was lucky enough to get invited along with some of my friends to see what it's all about, and we were all so impressed with how good it was! The basis of the campaign is that you follow @Tweet4aTable on Twitter, and tweet them with a reason why you should be given a reservation at their pop-up restaurant. If you're lucky enough you can get a table for up to four people, and hey presto… Free lunch!
The actual restaurant set-up was so cute, it had two floors and we were up on the top floor. As it was right in the center of Newcastle it was strange to look out and down Grainger Street at all of the hustle and bustle going on around us as we sat and ate our food, but I loved it. The staff were really friendly, and on the tables there were little props to take photos with and put on Twitter with the #Tweet4atable hashtag for everyone to see. The menu wasn't massive, it's a pop up restaurant, what do you expect?! But even so, all of the food sounded so tasty that it was hard to choose. After eating my way through some nachos smothered in salsa, sour cream stuff and guacamole, I finally settled for pulled pork with BBQ sauce and gruyere cheese with naked fries and I definitely couldn't have made a better choice! My friends chose variations of the halloumi burgers and agreed that it was all lovely, and the best part is that all of the food we ate is available from the Co-Operative Food right now to eat at home! Sadly, with my cooking skills I doubt it would taste as nice… But I'll definitely be going to get some nachos for mine and Alex's weekend movie night :)
Sadly, they are finished for this year as I think Newcastle was on of the last places they came, but after the popularity it has had over the past two years I'm sure it won't be long before it's back, and I'll definitely be tweeting for a table next year to hopefully go along again! Make sure you follow @Tweet4aTable on Twitter to keep up to date and find out if they'll be coming to somewhere near you next year.