I recently read a Zagat article on the 10 best restaurants in Boston and upon seeing two on the list I hadn't tried, I decided to fix asap. I started with TW Food, assuming it was new (I would have heard of a restaurant this good if it had been around long right)?!? I was shocked to learn it has actually been open for years.
   I went with a couple of friends, and we ordered the seven-course chef's tasting menu with wine pairings. Each of the courses was outstanding and so creative, and the generous wine pairings went beautifully with each of the dishes.
   We started with the cauliflower soup with sea urchin and house made lardo. I don't normally like sea urchin, but this was delicious and had a smooth creamy texture.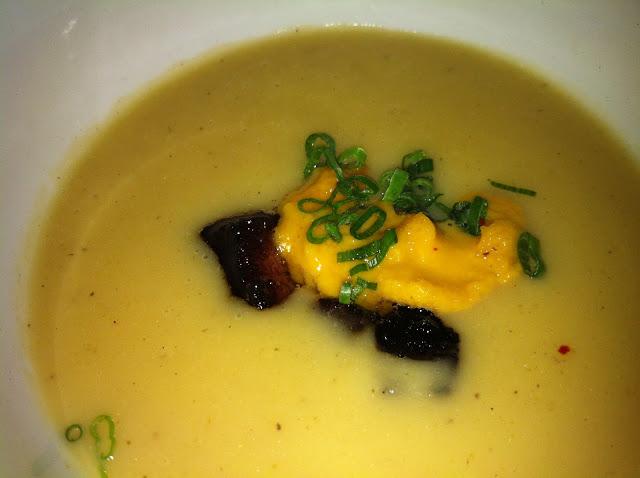 Next was the Nantucket bay scallop with grapefruit and sesame. I love the classic pairing of scallops and grapefruit, and this was no exception.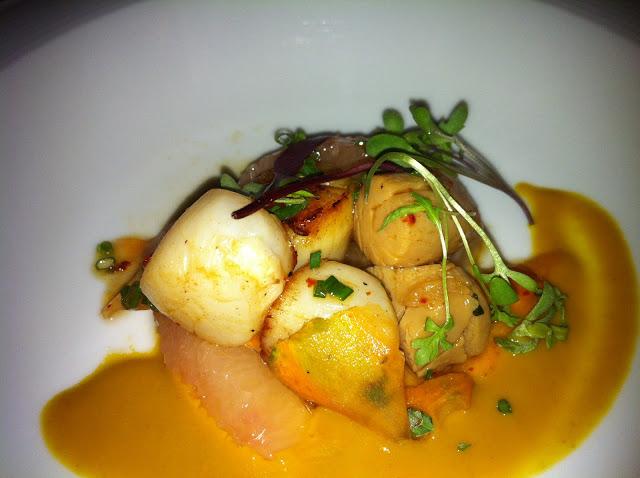 The third course was a crème brulee of fois gras with bosc pear and watermelon radish. This was a tie for my favorite dish of the night; the texture of the fois gras was incredible, really just like crème brulee. It was delicious spread on the toast, and very decadent.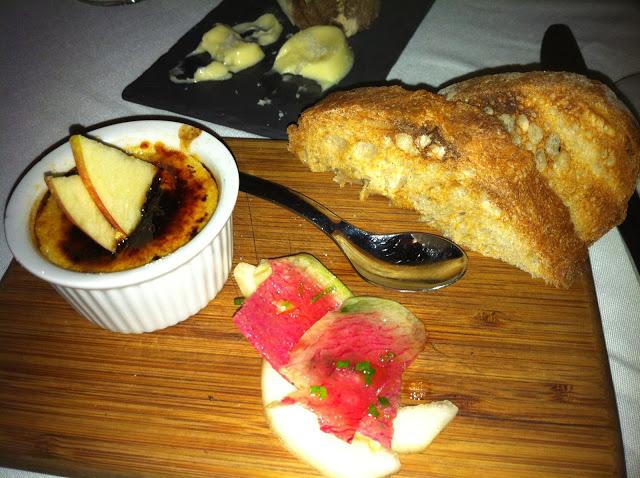 The lobster gnochetti was my other favorite dish, consisting of lobster, fresh pasta, and black trumpet mushrooms.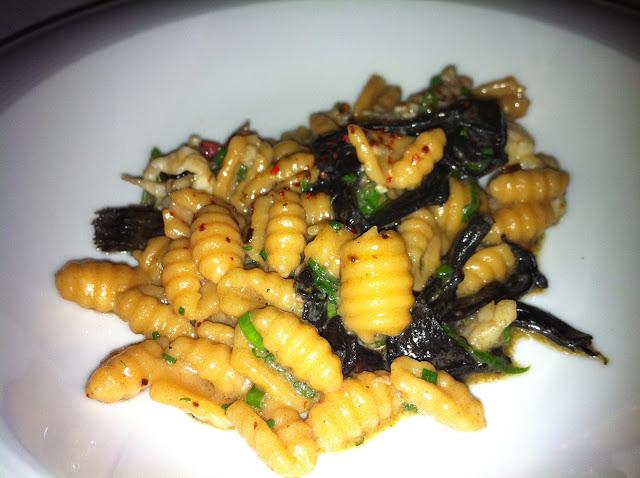 The final savory course was the brambly farm pork loin served with a lentils and a small piece of sausage. I loved everything about this dish, but especially the sausage.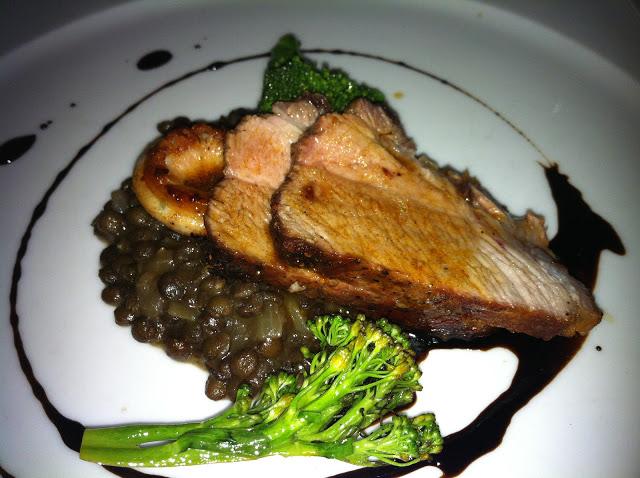 The cheese plate included one of my person favorites, bayley hazen blue cheese from Vermont. It's by far one of the best cheese I've ever had, and one I buy regularly.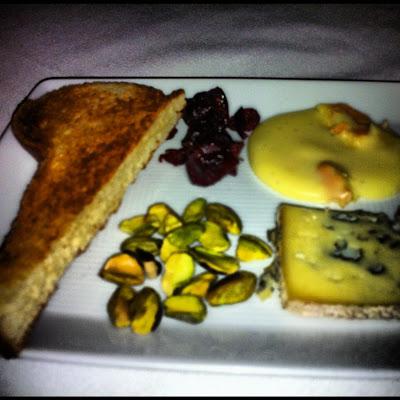 For dessert the poached bosc pear with saffron pistachio ice cream was an interesting combination of sweet and savory. The dish was light, which was the perfect to a satisfying meal.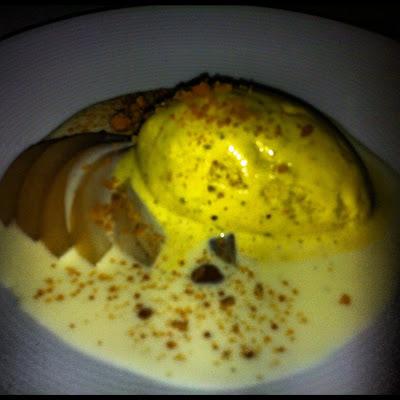 I loved TW Food so much that going back this week! I'm looking forward to trying some of the other dishes on the menu (although the fois gras will be hard to skip)!