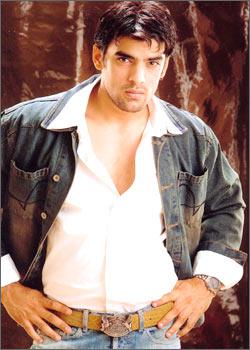 Daily soaps need perfect storyline to carry it on and that leads to the success of a serial.
Swastik Pictures 'Phulwa' has introduced a new character called Dr. Arjun Singh inorder to carry on the story. Arjun Singh's role will be played by Mohit Malik whom we have seen in shows like Dulhan, Nach Baliye 4, Milee to name a few.
Arjun's role is that of a rich neurosurgeon and in the current track, Sargun Mehta a.k.a. Phulwa's husband Abhay (essayed by Ajay Chowdhury) is paralyzed and he is in the hospital. Phulwa will take her husband to the hospital where Dr. Arjun Singh will refuse to see him as he has to attend some meeting abroad. But then Phulwa shows her aggression and put Dr. Arjun on the gunpoint and forces him to check her ailing husband.
When Mohit Malik was asked about his role, he said: "It's a fantastic role. I am thankful to Swastik for the role as the show is good and my role has ample scope for performance".
The Creative Director of Phulwa, Mr. Indrajit Mukherjee said: "Mohit Malik as Dr. Arjun Singh….. who will make Abhay better, but there is a past around him which nobody knows and, which is enveloped in intrigue".
The serial 'Phulwa' is aired on COLORS Channel.