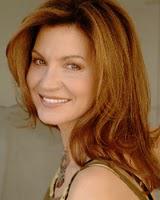 Criminal Minds. Erica Messer, the new showrunner for Criminal Minds, gave TVLine a scoop for next season: Isabella Hofmann will appear in two episodes as one of Rossi's three ex-wives and apparently the love of his life. She will make her first appearance in episode 5, when she comes to Rossi for help. Criminal Minds' seventh season will begin on September 21.
Rizzoli & Isles. TNT has just renewed the procedural drama for a third season, which will start airing next summer.
Bones. The seventh season, which will start airing in November on FOX, will only have 13 episodes, due to Emily Deschanel's pregnancy. While she will be on maternity leave, the new show Finder will air its first season (which will have 13 episodes as well). Kevin Reilly, FOX entertainment president, feels confident that this will not be the last season for Bones. On the other hand, things are not so certain in what regards House, although FOX wants to keep Dr. Krankypants on air for a while longer.Keeping an eye on Bones, executive producer Stephen Nathan confirmed we will be seeing Max (Ryan O'Neil) again and the Jeffersonian will take on a new squintern to replace Vincent Nigel-Murray, who was killed last season. He's a young genius by the name of Finn Abernathy and the role will be played by Luke Kleintank (Elliot Leichter on Gossip Girl). He's described as a brilliant, sweet and a bit rough around the edges scientist who earned his college degree at 16, but has a troubled past.

Desperate Housewives. It is fairly certain that ABC will announce this Sunday at the Television Critics Association summer press tour that the 2011-2012 season will be the last one for Wisteria Lane's ladies.