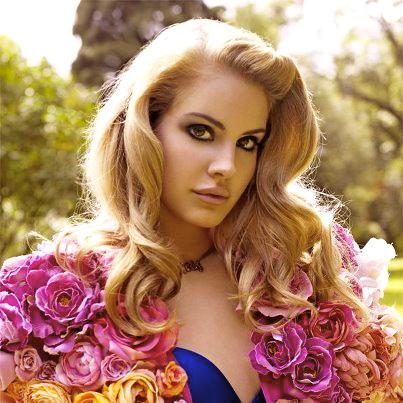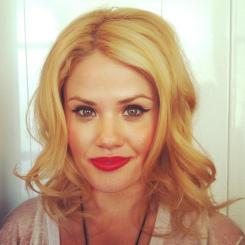 We love Lana's wavy, glamorous curls and decided to give them a try. Find out what the secret is to this romantic look!
The main difference between these curls and your average curls using a curling iron is that you pin them  to set before finishing. This look works best with a larger barrel curling iron for looser curls, but can still be achieved using a smaller curling iron.
Step 1- Twist and wrap hair around the outside of the curling iron barrel and hold for 5-10 seconds. Do not clamp hair, as you need to get as close to the roots as possible.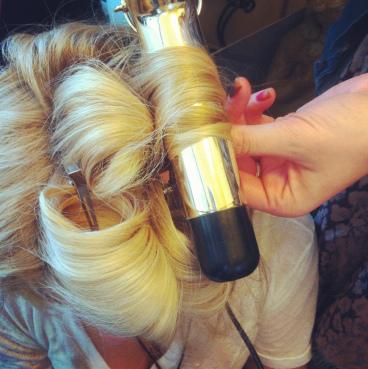 Step 2- After you curl the strand, slide the curling iron out and wrap back up into a circle shape and pin with a bobby pin or hair clip.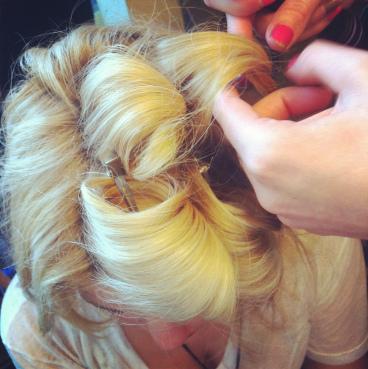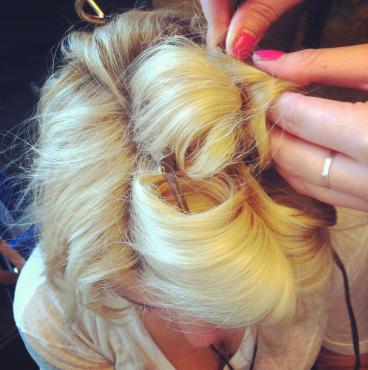 Step 3- Take sections from the rest of your hair and repeat until all your hair is curled and set, alternating the direction you wrap the hair around the barrel. Let it set for about 15 minutes before removing the pins. Shake out the curls and finish with your favorite hair spray. We used Oribe Superfine Hair Spray.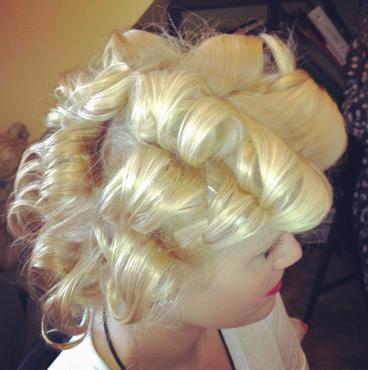 The finished product!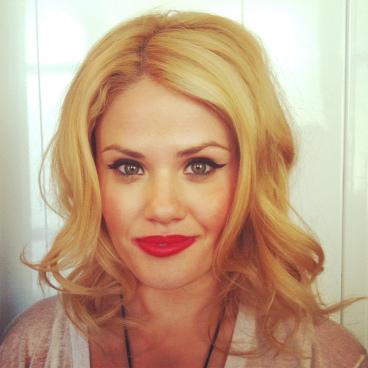 Contributing Stylists: Chelsea and Andrea