This is the third of three posts on the theme Roots and Wings. Memories of home, leaving or finding it, and of travel or journeys for the October Memoir and Backstory Challenge hosted by Jane Ann McLachlan. My first two were:
Today, I want to continue the theme of my travel autobiography that I started on Monday with our big vacations in the 1970s. My first, brief, marriage was all about travel or desires for travel.
Since I was looking for as much change as possible in my second marriage, it didn't worry me that travel had a much lower priority in our joined experience. Our honeymoon, in fact, was one night in a novelty suite at the Cheshire Inn. I was back at work on Monday.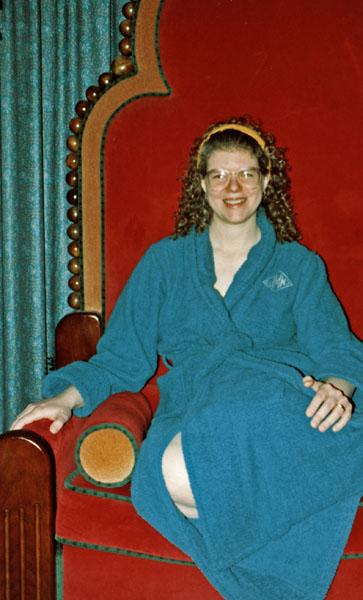 Honeymoon suite with an exotic Arabian Nights theme
We did take a longer trip that we called our honeymoon the next fall — three weeks in a cabin in the Upper Peninsula of Michigan on Lake Superior. That was a completely new sort of travel for me, more retreat than vacation. Over the next few years, we repeated that several times in the UP and in northern Minnesota — sometimes returning to the same cabins. About half the trips were in late fall, with lots of hikes, and about half were in the winter with snow shoes.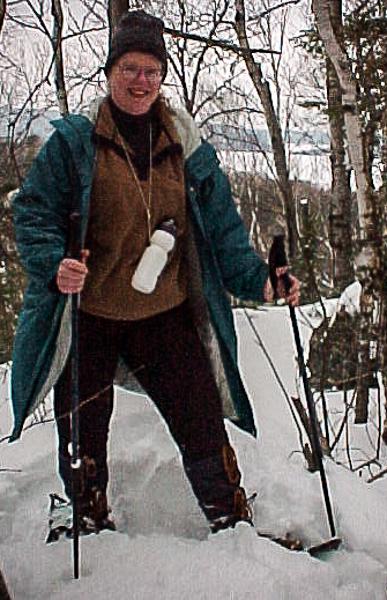 This must have been right after I took a drink of water. Most of the time, the bottle had to go under my outer shirt or the water would freeze.
Then, we got distracted by life and quit traveling all together for several years. When we renewed our travel dreams, there was a marked difference. Out with the hiking boots and snow shoes, in with art museums and great restaurants. With some urban travel experience in Kansas City and Chicago under our belts, we felt more confident about taking our first two foreign trips — Ireland and France: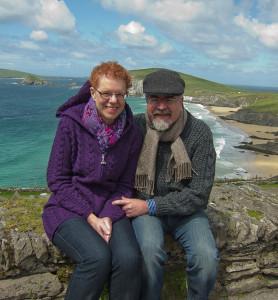 Dingle Peninsula, Ireland, 2012
Ireland Trip 2012 on Flickr
Last Day in France with links to all my France travel posts
Has your travel profile changed over time?