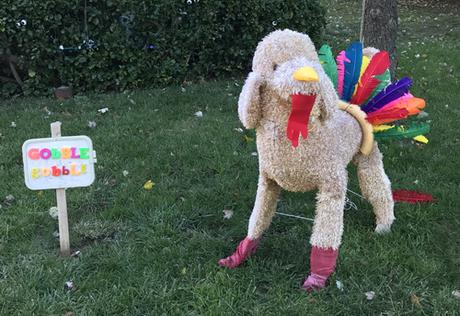 Happy Thanksgiving! I'm Thankful for You!
Just a quick note (filled with a bunch of great book giveaways/promos and contests as usual) to say I'm thankful for
you
– my readers!
And Gordon Labradoodle is thankful for his fake girlfriend who dressed like a turkey for the holiday! (or is barfing a red dish washing glove, I'm not sure.)
Hope you have a fantastic holiday with your family!
WHEN YOU BREAK FROM THE FEAST…A QUESTION FOR YOU REGARDING FUTURE TREATS…
I had an idea about releasing a good-sized, themed short story fun-pack next year – maybe a few times – maybe holiday-themed. Probably primarily for the Pineapple Port Mysteries, but maybe one or two of the other series as well.
What's a fun-pack?  It's the name I'm currently calling a short story/novella paired with some recipes… built-in games/giveaways…character bios and diaries… all bundled into a book.
Can you think of anything similar you've seen from other authors? What did they include?
Have any ideas about other things I might add to these short story fun-packs?
If you think of anything – let me know in the comments below!
---
This Week's FREE & DISCOUNTED BOOKS!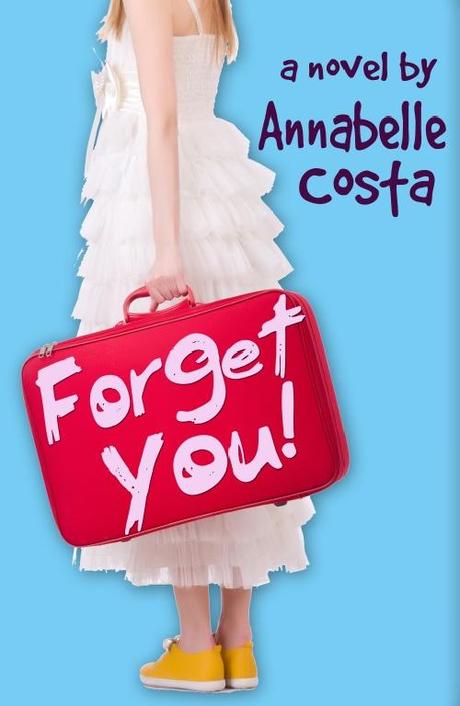 Start Date: 11-16-2017End Date: 12-08-2017
Forget You!
By Annabelle Costa
Usual Price: 2.99 Sale: .99
Maggie is about to get married, but faints before she can reach the altar. When she wakes up in the hospital, three years have gone by and she can't remember a thing! And it turns out her life isn't nearly as perfect as she'd imagined it would be..
Amazon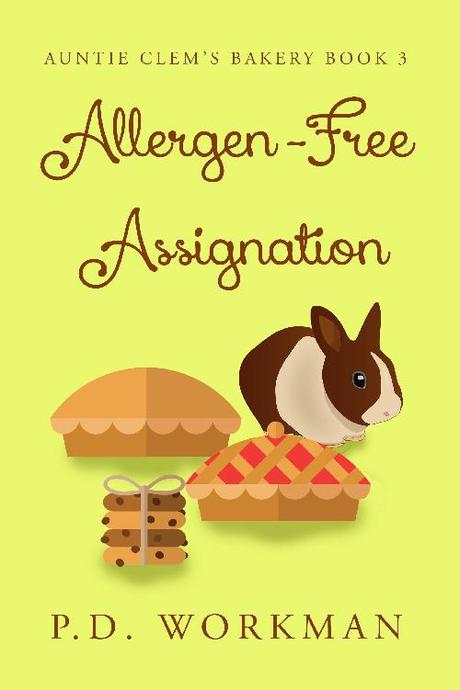 Start Date: 11-17-2017End Date: 12-01-2017
Allergen-Free Assignation (Auntie Clem's Bakery Book 3)
By P.D. Workman
Usual Price: 3.99 Sale: New Release
Erin Price, gluten-free baker turned sleuth, is happy to be dabbling in a murder that this time is too old and too cold for her to be considered a suspect. As Erin begins to unearth the buried secrets of Bald Eagle Falls, she is forced to confront her own family's dark history, a history which she knows little about. But there are others in the small town who are interested in the Price family; people who are determined to end her investigation at any cost. Can Erin figure out who is behind the threats before more than her family secrets end up dead and buried?
Amazon|Website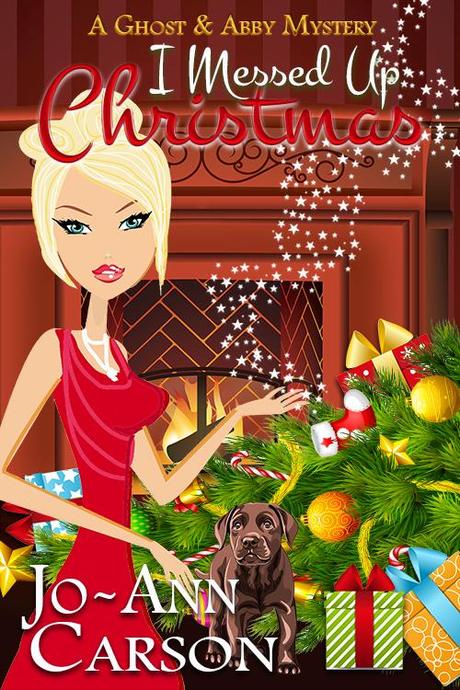 Start Date: 11-20-2017End Date: 12-29-2017
I Messed Up Christmas (A Ghost & Abby Mystery Book 2)
By Jo-Ann Carson
Usual Price: 2.99 Sale: .99
A Ghost & Abby Mystery Novella~magical mayhem for the holidays~Single mom, Abby Jenkins, the night janitor in a haunted teahouse in the Pacific Northwest town of Sunset Cove, runs a detective business on the side. With a yuletide to-do list longer than Main Street, a jealous Viking boyfriend with existential issues, and unreliable witch powers, sheÂ's in a twisted-tinsel, holiday funk, when the mayor asks her to find a missing angel. Will she find Christmas along the way?
Amazon|Website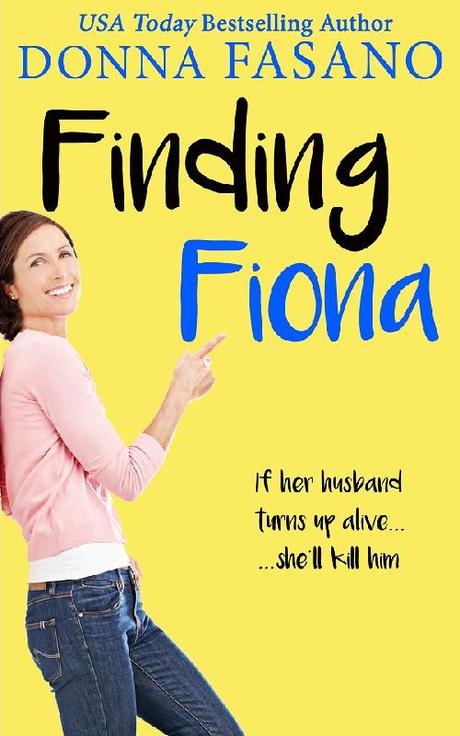 Start Date: 11-21-2017End Date: 12-01-2017
Finding Fiona
By Donna Fasano
Usual Price: 4.99 Sale: 1.99
If her husband turns up alive—she'll kill him!A delightful mixture of women's fiction, chick-lit, romantic comedy, and mystery, Finding Fiona has something for every reader.
Amazon |Kobo Link|BN |Google|Apple iBooks|Website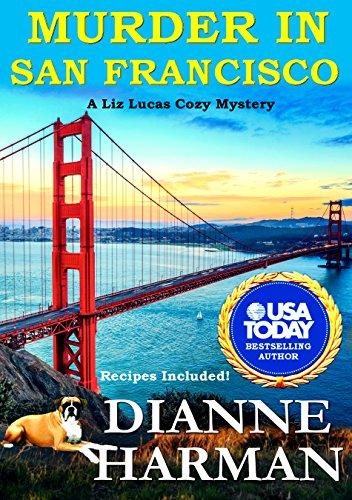 Start Date: 11-21-2017End Date: 12-15-2017
Murder in San Francisco: A Liz Lucas Cozy Mystery (Liz Lucas Cozy Mystery Series Book 8)
By Dianne Harman
Sale: .99
Michelle D'Amato's pregnant with San Francisco millionaire octogenarian Bernie Snow's baby, but he's dead, and a lot of people would like to see her dead as well, so her baby can't lay claim to his vast estate. Was that why he was murdered?
Amazon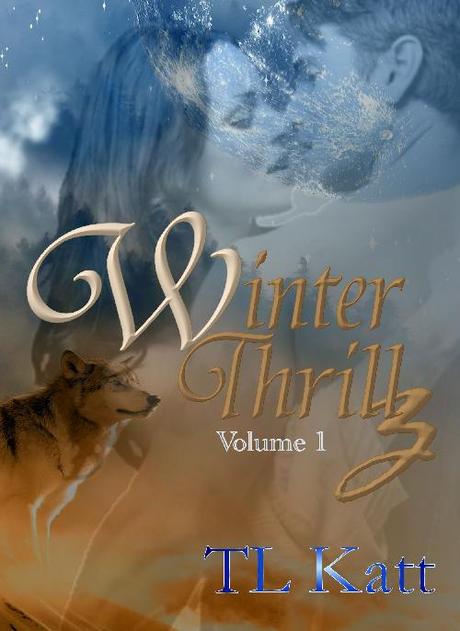 Start Date: 11-21-2017End Date: 11-25-2017
Winter Thrillz
By TL Katt
Usual Price: 2.99 Sale: FREE
Two short paranormal romances: Tigress and Talons. Explore debut author T.L. Katt's world of paranormal romance.
Amazon
GIVEAWAYS!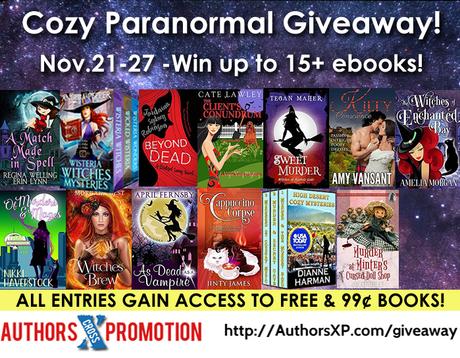 2 lucky winners get 47 books, PLUS a brand new eReader to the Grand Prize winner!
You'll receive a collection of FREE ebooks just for entering!
This AuthorsXP.com giveaway is running until Monday! You'll also gain access to the AXP Book Fair featuring FREE and 99c books!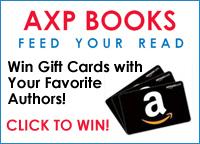 Win Amazon Gift Cards!
Each week I give away $20 gift certificates to readers for following authors on BookBub, Amazon, etc!