First a quick hi to my new followers – people have been sending in "Name the Skull" contest entries and they're awesome!
We Finally Sold Our Old House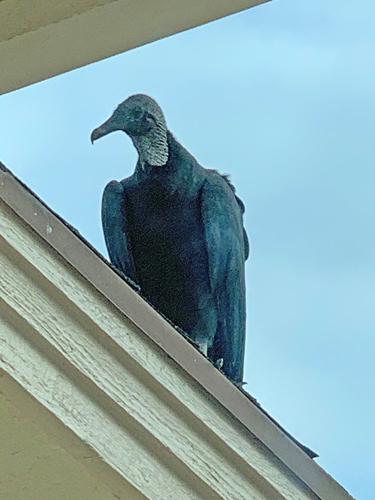 Whoo! I didn't talk about it because I thought I'd jinx it, but finally the sale of our old house is official. It's not like winning the lottery because the money just gets funneled right back into the new house, but it is a LOAD off our minds. Anyone who's ever bought and sold a house knows what I'm talking about. I think right before we started this nightmare I saw a poll about how "moving" was the second most stressful thing in life above things I thought were clear winners.
Now I get it.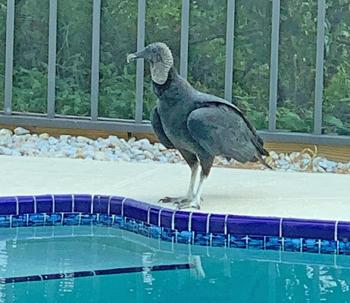 Figures the DAY after we sold it, the vultures showed up at the new house. Literally. Now what's THAT supposed to mean??! Drinking out of our pool like avian thugs and eyeballing us like portents of doom…
And to add insult to injury, today one of the adorable little lizards I love to watch run around stopped and lifted his tail. It made him look a lot like a little dog. I was cracking up…So cute! Honey look, he looks like a dog!
…and then a little black peanut fell out of his tiny lizard butt.
He'd pooped on the patio like a drunken, bitter Geico gecko thumbing his nose at us.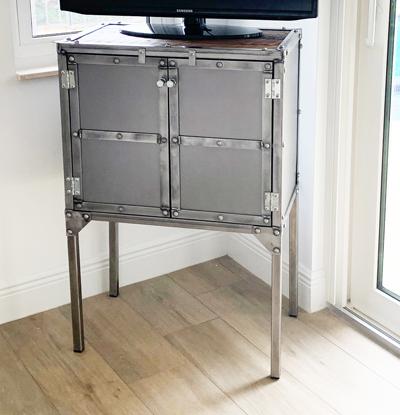 *sigh* We just sold the old house and now the new house is turning on us.
One good thing is this cool, funky little table we bought from Combine9 on Etsy.
We basically didn't bring any furniture with us because this is it, our forever home, and we want every bit of it to be special, mean something to us, or be from an artist. When we needed a table to put our little bedroom television on (okay, so Samsung made the television, I admit it.), I found this cool shop and their custom welded furniture. The process was seamless, they were SUPER nice and it arrived VERY WELL PACKAGED and in perfect shape. They even cut a hole in the back for the wires.  Unlike the sofa from Pottery Barn (okay, didn't buy an 'artist sofa' either)  that was supposed to be here a week ago and is now not showing up until beginning of Dec. REALLY HAPPY ABOUT THAT.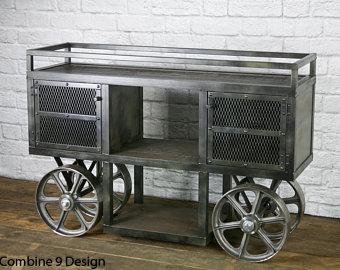 Here's another thing Combine9 did (not mine, but I thought it was cool) — a bar cart/kitchen trolley. The stuff is just neat, especially if you like industrial/steampunk type things. They can make just about anything you can dream up, too!
Anyhoo, I was pretty excited about the whole experience so I wanted to share in case anyone else was looking for something unique. Combine9 is definitely worth talking to!
ON ETSY  | THEIR WEBSITE
---
Win up to 20+ Crime/Thriller eBooks & Gain Access to Deals & Steals on even more!
(2) Grand Prize "Gift Baskets" of ALL eBooks!
(20+) Winners of Individual eBooks (randomly selected titles)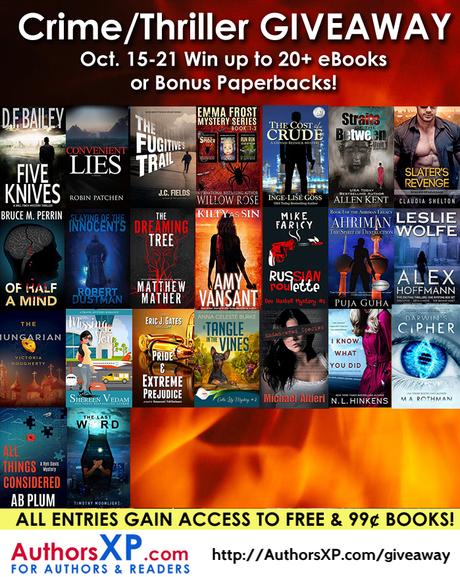 ---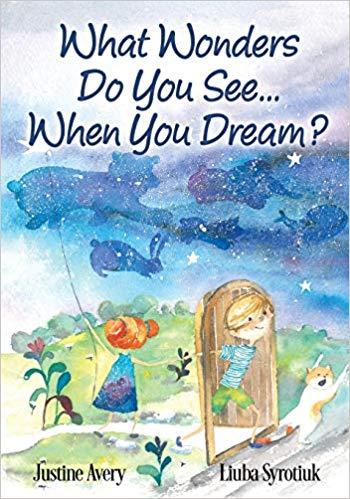 Toddler Book on Pre-Sale Prices – Ships Oct. 17
I had a chance to preview and this is a beautiful children's book if you're looking for a great gift for the little boy or girl in your life!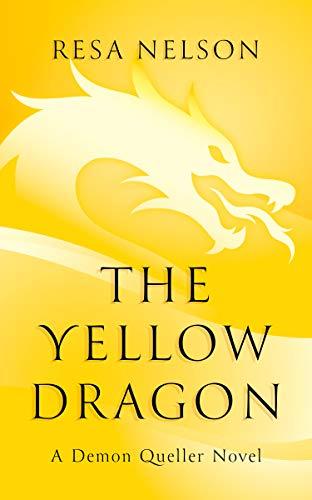 Start Date: 09-25-2019End Date: 10-19-2019
The Yellow Dragon: A Demon Queller novel
By Resa Nelson
Usual Price: 3.99 Sale: .99
A little girl who quells demons. An aging dragonslayer. Can they stop the Yellow Dragon before it destroys an entire nation?Pingzi Po is the only demon queller in the medieval Far East. So far, she has quelled exactly one demon: Benzel of the Wolf, a dragonslayer from the Northlands. Now, she must act as Benzel's interpreter when he's charged with slaying a dangerous yellow dragon seen only by an emperor.But the emperor reveals the Yellow Dragon isn't an animal—it's an unidentified citizen in his province, who has threatened to murder the emperor.Convinced that this unknown citizen is a demon that must be quelled, Pingzi races to unravel the mystery that will reveal the identity of the Yellow Dragon. Can she expose the Yellow Dragon before the emperor is killed and the entire Far East is put in danger?If you like original stories, great characters, and plots that twist and turn, then you'll love Resa Nelson's page-turning fantasy mystery.
Amazon |Kobo Link|BN|Apple iBooks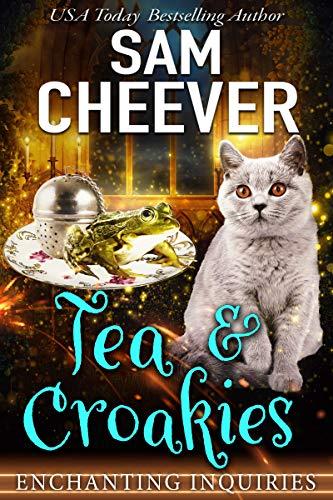 Start Date: 09-13-2019End Date: 10-15-2019
Tea & Croakies (Enchanting Inquiries Book 1)
By Sam Cheever
Usual Price: 3.99 Sale: .99
This is no boring librarian shushing people from behind a desk. This librarian corrals rogue magic. But more importantly, she has a frog and a cat, and she's not afraid to use them!I knew when I woke up with a migraine that things were going to get interesting. As a magical artifact wrangler, it's not an unusual way to start my day. But I had no idea how bad it was going to get. Until I found a frog sitting in my teacup. Even that, I could explain to myself if I had to. After all, I have a creative mind. But when the frog started talking to me, yeah, I was pretty sure I'd taken the wrong kind of pill that morning for my headache.If only I'd realized then what I know now. The talking frog was just the beginning of my problems. And quite a beginning it was!
Amazon |Kobo Link|BN |Google|Apple iBooks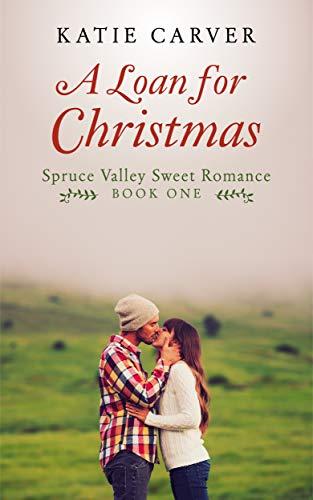 Start Date: 10-09-2019End Date: 10-16-2019
A Loan for Christmas: Spruce Valley Sweet Romance: Book One
By Katie Carver
Usual Price: .99 Sale: New Release
After Annie's plans fall through, she tries to salvage Christmas by staying on a tree farm. Spencer is too concerned with his family's business to be bothered by Annie or Christmas. Can Annie show Spencer that what we love is worth fighting for?
Amazon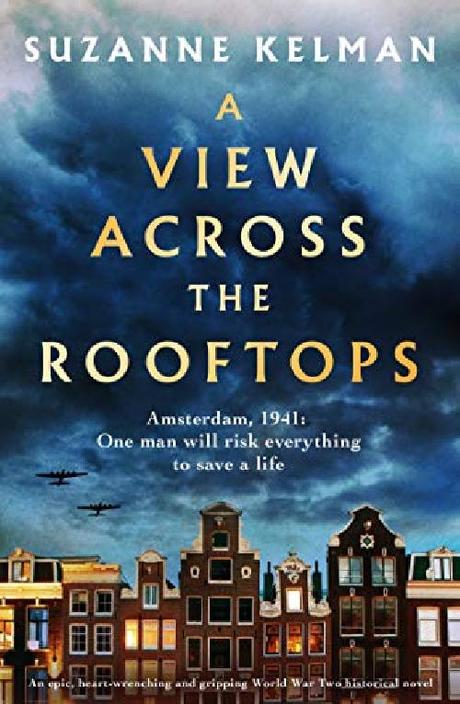 Start Date: 10-08-2019End Date: 10-25-2019
A View Across the Rooftops
By Suzanne Kelman
Usual Price: Pre-Release Sale: .99
1941, Nazi-occupied Amsterdam. One man will risk everything to save a life. An unforgettable story of love, hope and betrayal, and a testament to the courage of humanity in history's darkest days.
Amazon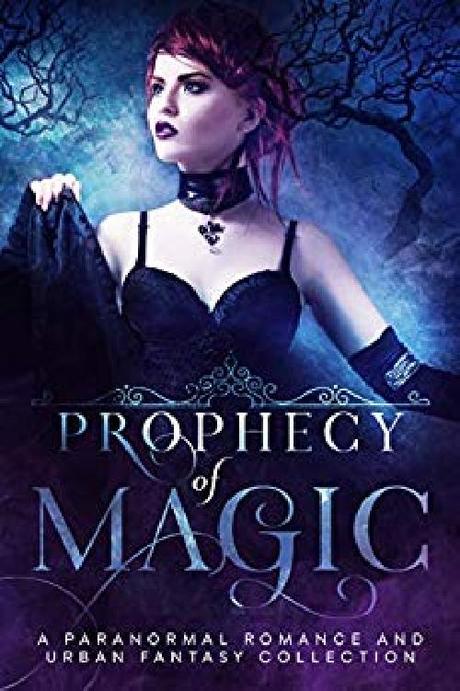 Start Date: 10-15-2019End Date: 10-20-2019
Prophecy of Magic
By Various Authors
Usual Price: 2.99 Sale: .99
Dangerous fates, mysterious curses, twisted fairy tales, and doomed prophecies…
Explore new worlds in Prophecy of Magic: a collection of over twenty urban fantasy and paranormal romance novels curated especially for the genre's biggest fans!
Amazon|BN |Google|Apple iBooks|Website