Dog-Sitting a Genetic Experiment
Well, I'm done dog-sitting my mother-in-law's dog and now it's time to burn the house to the ground. It's the only way to get the hair out of it. She's a sweetheart, but I swear Izzy was created in a laboratory by scientists who'd been challenged to create a dog that could replicate itself in hair every three hours.
This is her meeting the gopher tortoises — she wasn't thrilled with those little domes marching around outside the fence. She's super tough when animals show up on the television — she barks and growls at every one. But in real life, she bolts across the yard every time a leaf drops!
---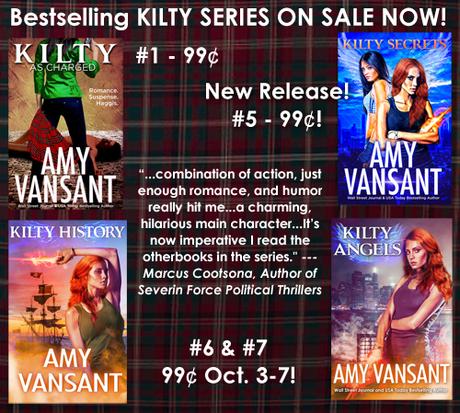 MORE Kilty Books Released and on Sale!
I let you know last week Kilty Secrets my new release is on sale —  in it you'll meet a new character to the Kilty series — Anne Bonny. And now the NEXT TWO books, which cover the secrets of Catriona and Broch's powers via the story of Anne Bonny and the Angeli, are out too! Kilty History 99c today until the 7th (previously Angeli) and Kilty Angels 99c tomorrow (previously Cherubim) have been polished and released as the next two Kilty books as promised! There's one more I'll have done soon, Kilty Devils and then Kilty #9 will be back to Catriona and Broch as the leads.  All three of the Anne Bonny books include special Cat, Broch and Fiona stories! 
See the whole series here!
---
Win A Kindle Reader! And Gain Access to Tons of Free Books!!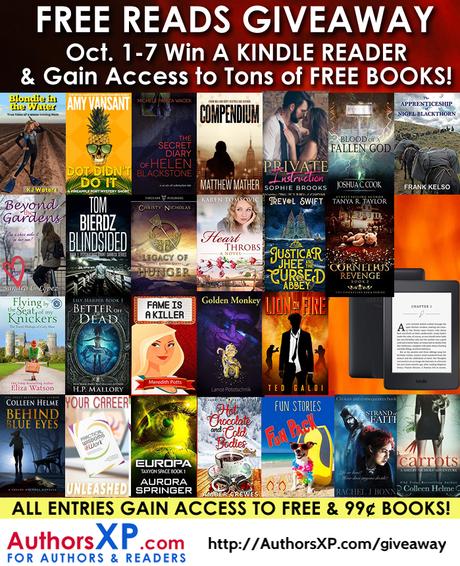 ---
BOOK DEALS & STEALS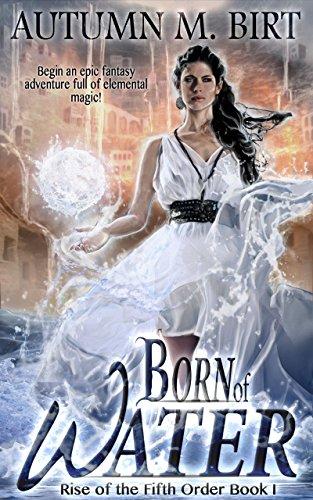 Would you protect a girl whose forbidden magic condemns her to death?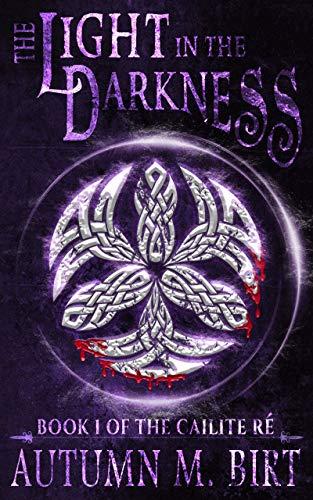 In the buried archives of the Temple of Dust may lie the secret to defeating the Curse, a creature which seeks to destroy 16-year old Ria for the forbidden gifts she possesses.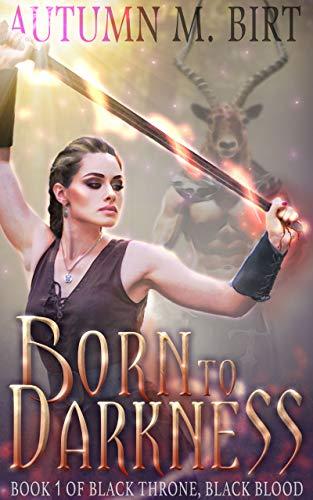 Begin the epic fantasy adventure described as 
"fast paced and … a wonderful fantasy trilogy"
 and 
"a rich fantasy full of interesting characters," "the author's imagination is mindboggling!"
Two more 99c novellas — 99¢.
The Light in the Darkness
is a combo of urban fae and post-apocalyptic & Born to Darkness – Dark fantasy!
---
Grey Lore – FREE on KU!
Despite the perks of living with her rich aunt, Ella's new life in Napper, Indiana, is pretty much tragically boring.
Until Ella starts hearing strange voices.
As rogue wolves begin to stalk the edges of town and a serial killer with a penchant for silver bullets draws closer, the city of Napper seems to wake up.
---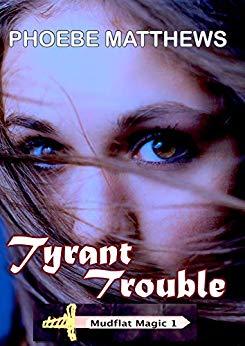 TYRANT TROUBLE, Book 1 of Mudflat Magic series  
"…Mudflat series is a supernatural comic romp full of non-stop action, fantastic characters and a hero you'll love…" RT Book Reviews magazine
At the corner of Seattle and Otherworld, magic collides with mayhem.
This first novel of the Mudflat Magic series won the Eppie for Best Fantasy of the Year.