With its plinths, fountains, the imposing facade of the National Gallery, and of course Nelson's Column, Trafalgar Square looks solid and stately. However, beneath its paving and pools, empty tunnels snake unseen.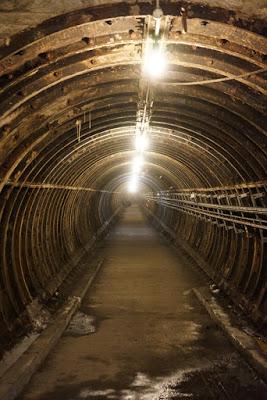 These tunnels were dug during the construction of the Jubilee Line, whose Charing Cross station opened in 1979. Used to transport spoil and materials, they ran from the station at the south-east of the square, up to the north-west corner where the National Gallery's Sainsbury Wing now stands.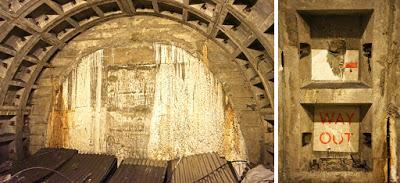 The far end is now blocked off, ending roughly underneath the fourth plinth (the former empty plinth, now used for temporary displays).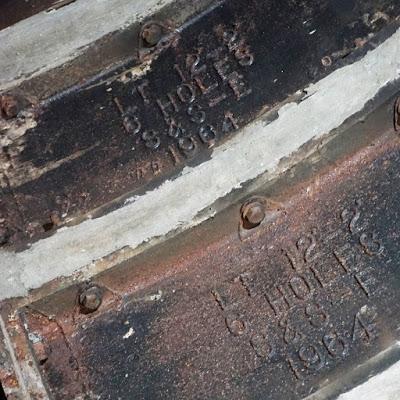 Cast iron plates line the tunnels. Each bears its year: evidence that some were reused from earlier projects.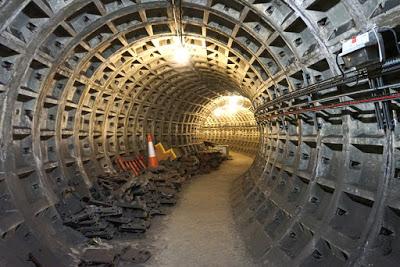 There's a noticeable curve to the tunnel. It's not a navigation error on the part of the builders, but a deliberate detour to avoid Nelson's Column.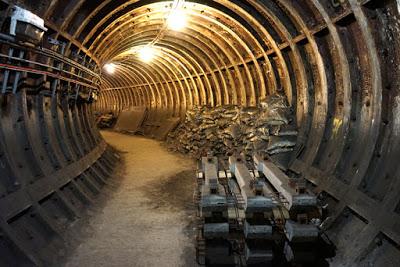 These aren't the only tunnels at the station which the public don't see. Another set are used to ventilate it: the grilles allow those within to observe passing people...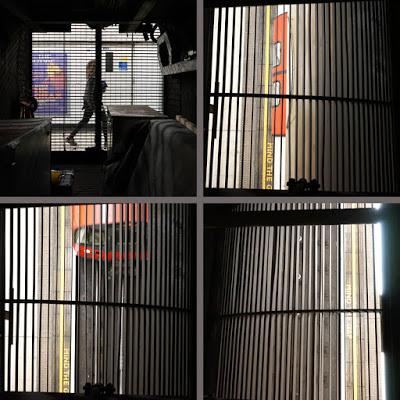 ... and passing trains.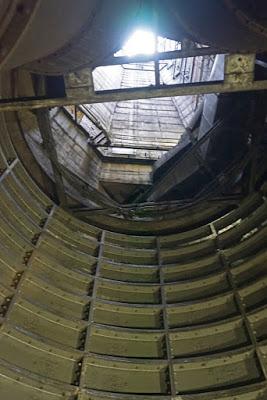 At the end, a ventilation shaft reaches up to the surface and far down below our feet.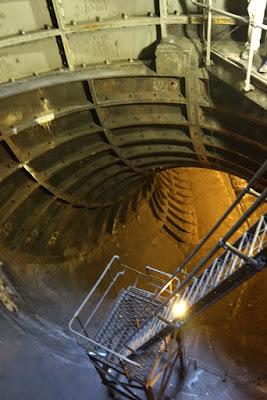 It's an extraordinary look behind the scenes: part of the Hidden London programme from the London Transport Museum. The Charing Cross tour combines these tunnels with a visit to the disused Jubilee Line platforms. Booking is open for the forthcoming season, including visits to Clapham South Deep Level Shelter and poster-lined abandoned tunnels in Euston Station.