CNN reports that despite criticism from airline attendants, airlines, and members of Congress, the Chief of the Transportation Security Administration, John Pistole, stands by his decision to permit certain knives on commercial planes beginning next month.
Because, you know, having the knife you brought with you to the airport confiscated almost 12 years after 9/11 because you had no clue that knives were not allowed on planes, because you've never flown on a plane, never watched news about air travel, and never saw the signs at the security check indicating "no knives," is such a hassle!
3 Other People Who May Be Unhappy With This Decision

1. John Pistole. His last name is Italian for "guns", which are far more powerful than knives, and all anyone keeps asking him about is little knives, refusing to recognize the importance of his name in gun circles! Mamma Mia!
2. The people who make signs of things not to flush down airport toilets will now presumably have to add another item, since if you think bringing a knife on a plane is a good idea, you may also think flushing it down the plane's toilet is a good idea.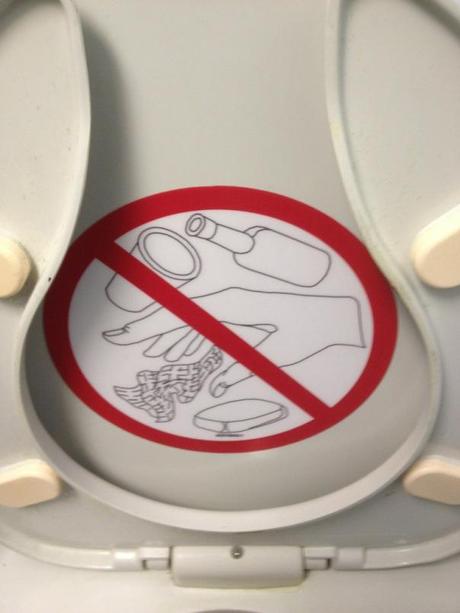 There's no room for a knife in this image, requiring an entire redesign!
3. Any screenwriter who spent seven years completing a spec sequel to "Snakes On A Plane," assuming there would never be knives on a commercial plane to stab the snakes with. Time for another rewrite!