I used to buy a lot on eBay. I used to sell things on eBay as well. And then I discovered eBay Live Auctions. I discovered an entirely new world – sort of a cross between QVC and Antiques Roadshow. I really enjoyed it. That was back when I was in graduate school, and had more time on my hands than I'd expected.
Unfortunately, the sands of time sort of stifled my enthusiasm in online auctions. And then Craigslist came along, of which I've never been a  fan, and I simply abandoned the medium.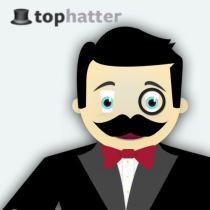 I was excited, however, to learn about Tophatter, an addictive new auction site with some fun, kitschy features, including our friend Sir Wendell Waddington here. He's got his monocle all shined up and ready to host all the action.
The night I gave Tophatter a whirl, I cruised a few auctions (with several taking place each day) and settled on an antique/estate auction. I know. I'm a hundred years old, I know, (excuse me for a second. while I rewrap my shawl and pull that tissue out of my sleeve), but I do enjoy learning about antique items. I don't enjoy the dust or the smell of antique shops, so this was the perfect compromise.  I do, however, enjoy pretty things and the intrigue of history.
I entered a virtual auction room and was able to see pictures and read about items. Were I interested in an item, I'd simply click "Bid", and my bid was registered. The auctions ended quickly, usually within two minutes, so if one is interested in an item (or subsequent items), one must act quickly.
The process was as smooth as one would expect, and I was able to chat with other individuals participating as well as ask questions, in real-time, of the seller, a feature I found extremely helpful.
I did bid on two plaques (a Victorian man and lady) and won. I haven't received them yet, but we are in the process of finding the perfect spot for them.
After the auction, I was sent an invoice, I paid via Paypal, and promptly received a payment acknowledgment and information about shipping from the seller.
There are many categories from which to choose, and there's absolutely no commitment. I also enjoyed how I could 'wander around' to peruse auctions and items.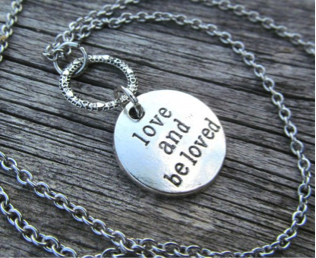 Photo by Monique Christine on Tophatter
Still need a few gifts or something exciting for yourself? Give Tophatter a try! Click on over using the links I've provided, and you will receive a $10 credit when you sign up and spend $11 on an auction. At Tophatter, you can find craft supplies, jewelry, antiques, home decor, accessories, and more!
That's free money! Head on over by clicking one of the links provided here to receive your $10 credit. And let me know what you discovered!
This is a sponsored post written by me on behalf of Tophatter. The opinions and text are all mine.