If you're new to English Wedding, you may want to subscribe to my RSS feed. Thanks for visiting!
The relationship you'll have with many of your wedding suppliers is different to other shopping experiences – to say the least! It's more like the relationship you'll have with other departments at work: you're relying on them for some really, really important things!
But you'll have more invested in this relationship, so it's crucial that you can trust everything to run smoothly. How?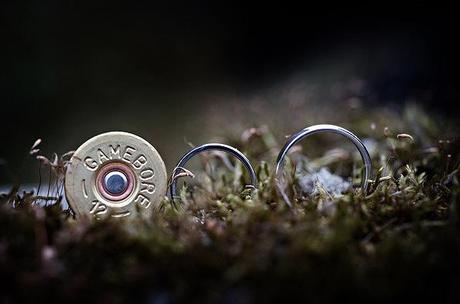 How to trust your wedding suppliers
In a nutshell both you and your important suppliers should be completely honest and open, share information up front and ask even the silliest questions so it's all completely clear. Knowledge is half of the battle.
Feeling comfortable is also essential. Those suppliers who'll either be with you on your wedding day, or who will be providing a service at the venue, have to be great at their job. They have to be dedicated and committed to your wedding and determined to make sure their part of it is perfect. So you need to be confident you've hired the right kind of people.
Who are these wedding suppliers?
your wedding photographer
your bridal store
your venue coordinator
your caterers
your wedding planner
your florist
your entertainment
Everyone in this list will have a major part to play in your wedding day. Your photographer will be there the entire time. Your bridal store is providing and perfecting what's often the most important bit: your dress. The venue coordinator will be making sure everything is set up the way you want it, your florist will be creating his or her magic on the morning you get married, and your band / magician / personal Elvis will be there to provide a smile as you let your hair down at the end of the day.
How do you get the relationship with wedding suppliers right?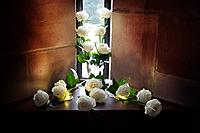 It's a two-sided process: you and your supplier have to
be committed to being up front, sharing all your ideas and your vision for the wedding day
You're buying from very small businesses: be aware that the wedding business is the person, so while you wouldn't be friendly to Tescos, you should be friendly with your wedding suppliers. If you have a concern, don't drive your bridesmaid mad by going on about it: have the confidence to ask your supplier directly. It will save a lot of worry!
Respect the wedding suppliers you're working with too. They have lives and families, and just as they won't be calling you at 7:30 on a Sunday morning, you should be considerate about when you get in touch with them.
Bespoke wedding items and the creative process
From tiaras to cakes, any bespoke item for your wedding will involve careful and long design consultations over a period of months. You'll naturally get to know your designer over this period of time. Find someone you 'click' with at your initial consultation. Are you comfortable asking questions? Are they showing a genuine interest in your wedding? If you have that click with a supplier, it will be the beginning of a beautiful relationship!
Come prepared with ideas about your colours, style and other elements of your day. Any supplier who's creating a bespoke item for you – whether it's table decorations to cake toppers – will want to know as much as you can share about the other parts of your day. For example, if you're having a slender fitting wedding dress you'll want a bouquet that's understated and elegant.
Wedding suppliers working together, trusting each other
Regional wedding suppliers will often have a good relationship already. When you find a supplier you love – perhaps a dress shop or a photographer – ask for their recommendations for others.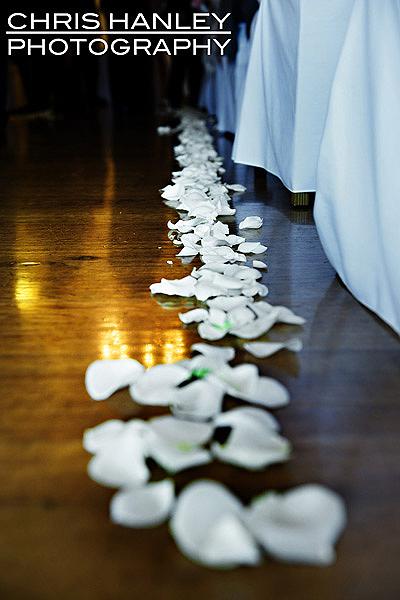 Laura from
Green Earth Flowers
is someone who is often recommended by other Cheshire wedding suppliers. She told me, "I am very lucky that Michelle (
Timeless Bride
) recommends me to her brides whenever she can, and I reciprocate wherever possible.
"This is ideal for our brides as they know we keep in regular contact with each other. So if a bride finds one great supplier early on, it's worth asking them to recommend other people that they have worked with before."
I met with Laura and Michelle at Timeless Bride earlier this year, and they were chatting about some of their brides while I was there: having such a close relationship meant that Laura could design flowers and bouquets to work with what the bride had told her about the wedding day, and also to go with the wedding dress – which she could see in person at Timeless Bride!
Initial consultations and quotes
Your first meeting with a wedding supplier will be to discuss your ideas and budget. It's really important to disclose your budget for that particular part of your wedding. Tell your florist how much you have to spend on flowers, and be honest. There'll be no surprises later, and you'll know from the start what they can achieve with the budget you've set. A little trust and honesty goes a long way!
Saying no to wedding suppliers!
First of all, it's a good idea to get quotes / have meetings with more than one wedding photographer, florist or bridal shop. Don't hide the fact that you're shopping around: the best wedding suppliers will encourage it – they want the relationship to be perfect as well, and if you've seen other people and chosen them it's a great indicator that you're right for each other!
If you decide to go with someone else though, please let the other wedding suppliers you've met know. A quick email is fine – we just appreciate knowing what's happening so we can close files and tie up loose ends.

Allowing your wedding suppliers to be creative
If you can find wedding suppliers whose style you fall in love with, who you trust and feel completely relaxed with, and if you're having a creative theme on your day – then consider giving your designers more creative freedom.
I've spoken to other wedding suppliers who all agree that when a bride and groom say "we trust you; we love your style; create something original and exciting for us" it allows them to come up with the most beautiful elements for a wedding. It also often results in the very best feedback from brides and grooms, who love the designs which have been created for them.
However – if you're a worrier or you're planning quite a tight theme for your wedding day, give a more detailed brief. Don't create a situation where you'll worry in the run up to your wedding day.
Contracts with wedding suppliers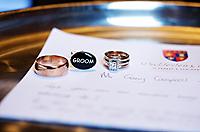 Whenever you're making a big purchase, a contract should come into play. It gives reassurance to you and to your wedding suppliers.
I'm a big advocate of wedding insurance. If anything goes wrong and you have to cancel or postpone your wedding, it's essential to have insurance (and it only costs about £30).
Your insurance company will require you to get contracts from your wedding suppliers. Think of it this way: if you want your money back you'll have to prove to the insurance company that you've paid it. A contract is that proof.
Most wedding suppliers will require a deposit, and payment in full before your wedding day. Your venue for example will often require payment in full six weeks before the wedding. Check your contract: if you cancel the wedding two months before, which of your suppliers will still ask you for payment in full?
Trust your wedding suppliers and have an amazing wedding
The time and care you and your wedding suppliers put into building that trusting relationship will create a stress-free planning process and the wedding of your dreams.
Don't underestimate the importance of a great relationship – you'll enjoy the planning process, you'll have friends and confidants who also happen to be industry experts, and you'll have so much less to worry about.
Thanks to Chris Hanley for the photos