.
"Trust yourself.
Create the kind of self that you will be happy to live with all your life.
Make the most of yourself by fanning the tiny, inner sparks of possibility
into flames of achievement."
~Golda Meir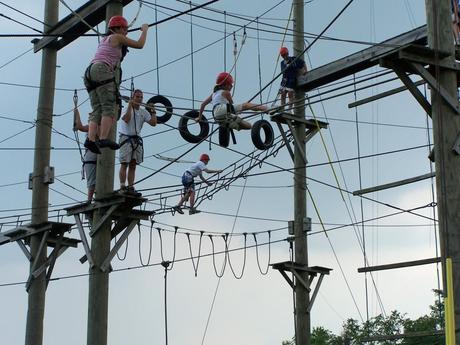 This is a photo of my daughter at a Ropes Course.  She's the little one sitting on the ropes near the tires — high up — about 40+ feet from the ground.  With her classmates cheering her on and boosting her confidence she completed the course.  Each of my children took this adventure during their middle school years while attending a Montessori School.  I distinctly remember how excited they were when they came home, and how they learned so much about trusting themselves and others.
A great lesson in physical and mental strength!