Attention Beauty Lovers! I wanted to pop in really quick and review some Trust Fund Beauty Nail Polishes that were recently sent to me. I love Trust Fund Beauty so I was over the moon when they wanted me to review their polishes. I love that their polishes are 7-free! They also have some of the best names I have ever heard. They have so many shades and finishes. I definitely recommend checking out this company. Have you tried Trust Fund Beauty? What are your favorite nail polishes? Let me know in the comments below!
Trust Fund Beauty:
Quick Bit About The Company:
Have you ever tried a cleverly-named nail polish or lipstick because the name simply caught your eye? Trust Fund Beauty is transforming the beauty industry with fun, luxe, fabulous colors that come with entertaining, out-of-the box names. Trust Fund Beauty is a nail polish and lipstick line that is free of dangerous toxins, cruelty-free, and 100% vegan. Their chic and glamorous colors tout names like "Just Talk To My Lawyer," and "Champagne Problems," or "Put a Ring On It," and are a favorite amongst stars like Khloe Kardashian.  
Goodbye hippie-chic colors, hello luxe sexy shades! Khloe Kardashian's top choice, "Put a Ring on It," is just one of many colors to flash on those hands and toes this summer with sassy pastels and bright hues. "Put a Ring on It," was also recently featured in StyleList Canada as a must-have makeup product of the year. 
Trust Fund Beauty is turning vegan and cruelty-free products into high-fashion trends with a feisty twist. This beauty line turns up the heat on color without dangerous toxins or chemicals to create constant show-stopping nail polishes and lipsticks. With Trust Fund Beauty's quality nail polishes and lipsticks, you will never have to worry about dipping your pretty nails into gross toxins or applying poison to those precious lips.
The wide-ranging shades of polish and Lipgasm Lipsticks allows for women to change up their look several times a day or week, according to their mood and style needs. Trust Fund Beauty's new line of polish stands out in the crowd with sensuous colors and witty, unapologetic names like "Adult Content," "Dirty Thoughts," and "Going Commando."
While water-based polishes take too long to dry, the new luxury, tongue-in-cheek Trust Fund Beauty line boasts 10-free status, so consumers with health issues and skin sensitivities can keep stylish. The brand is also completely safe for children and pets, too!
Founder Samara Granofsky began this luxury line of bold, beautiful colors to support her mother with cancer. She set out to search for nail colors free of toxins that weren't "granola," that would prove to be safe for her mother's use. Samara created a colorful, chemical-free collection of makeup with memorable names that people are flocking to.
I Love My #Selfie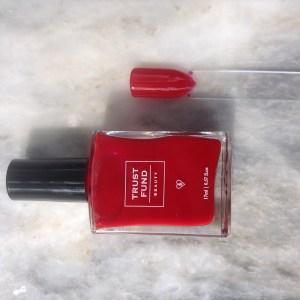 How cute is this name? I love it! I seriously wish there was a career in nail polish naming…I would totally sign up! This is your classic red shade. I Love My #Selfie is just so beautiful and will work with any outfit. It is a work appropriate color. It is very pigmented and you only need two coats. I love how easy it is to apply and it is just so vibrant. I am a huge fan of this color. Trust Fund Beauty says it best, "You're blessed to live in the era of social media. Striking a pose without an audience is just a waste of a good face." Love it!
Naughty By Design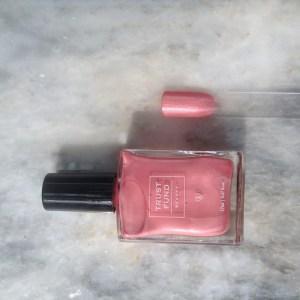 Another cute name! Naughty By Design is an opaque coral-pink shade. It has a bit of shimmer in it that really catches the light. It is a great color for spring and also work appropriate. It applies easily and you need at least two coats for the color to be streak free. I really like this shade and am happy to add it to my collection.
Trust Fund Beauty Polishes retail for $15 and can be found online. Which Trust Fund Beauty shades are your favorite? Do you have any recommendations? Let me know!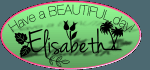 Disclaimer: I was sent this product for review. These are my honest thoughts & opinions. I did not receive any compensation, just the product to try.