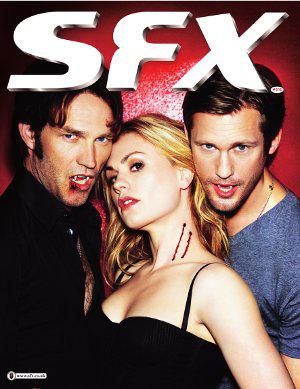 SFX magazine, a British, science fiction-based publication, displays some favorite True Blood actors on the cover of their November issue – Anna Paquin, Stephen Moyer and Alexander Skarsgård.
Among other expositions on the latest undead junctures, SFX celebrated the return of True Blood to UK airwaves with an article on the 20 things they love about the show and feature (in true British style) "civilized chats" with Moyer, Joe Manganiello and Kristin Bauer van Straten.
If anyone can find the article, let us know if it's worth a gander in the comments section.
Source: SFX