Amazon and iTunes have released True Blood Season 7 and you can now purchase them via the links below:
If you need to store your episodes, why not try the Tru Blood Bottle USB Drive just released in the HBO Store? It holds a whopping 16 GB of data and can be attached to your key chain or handbag as well. This item retails for $39.99 and now available in stock. You can purchase this item from the HBO Store by clicking here.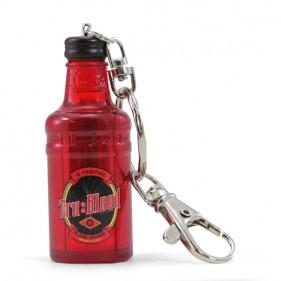 Keep track of all your files with the True Blood Bottle USB Drive 16 GB. The red plastic drive perfectly replicates the Tru Blood Beverage preferred by the undead of Bon Temps. Pop then top off and this 16 GB drive is ready to capture all your most unearthly documents and lets everyone know you're the biggest True Blood fan.

Drive is 2.32" H x 0.87" D. Translucent ABS plastic casing.
While the digital download is not quite the same as holding the discs in your hand to some people, it will at least tide you over until the box set of True Blood is released in November. you can find out more details about the Season 7 and the box set of the complete series (Seasons 1-7) by clicking here.
Sources: Hypable – 'True Blood' season 7 hits Digital Download, HBO debuts clever USB drive
HBO Store – Tru Blood Bottle USB Drive 16 GB
(Photo Credits: HBO Inc.)