There have been plenty of rumors – so what's fact and what's fiction? Certainly nothing can be set in stone as fact when it comes to the rumor mill, but there can be some educated assumptions that can be made based on what has been said by the cast and crew of True Blood surrounding this imminent death.
While Brian Buckner confirmed before the season started that there will be the death of a major character in True Blood Season 6, it is still open to debate over how major that character will be. Lauren Bowles (who plays Holly Cleary) has stated that it will NOT be Sookie Stackhouse (Anna Paquin), Chris Bauer let it slip on premiere night that it could possibly be a human that bites the dust.
These two snippets of information have not been confirmed or denied by HBO, yet the fact that they came from True Blood cast, suggest there may be some truth to it. Although, once again, based on that assumption, Rutger Hauer should be Warlow and not Ben (Robert Kazinsky)!
Also, it's probably safe to assume that Ben, Niall (Rutger Hauer), Governor Burrell (Arliss Howard) or any of the cast that joined True Blood in Season 6, will not die since these characters cannot be considered major characters yet. And in the case of Governor Burrell, he's the bad guy and will, no doubt, die anyway. So, to be safe, my list will be broken up into two lists: Vampires vs. Humans
Top 5: Humans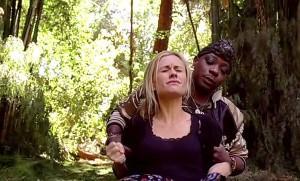 Lafayette (Nelsan Ellis).  Poor Lafayette ended Episode 5, F*ck the Pain Away, in quite a predicament, having been possessed by the ghost of Sookie's dead father, and attempting to finish off drowning Sookie rather than have her marry Ben. I can certainly see either Ben or Bill coming to Sookie's aid and killing Lafayette before realising he'd been possessed.
Jason Stackhouse (Ryan Kwanten). Ryan Kwanten was one of the first people to speak out about the upcoming death in True Blood Season 6 – and this ALWAYS makes me twitchy! This is also why Joe Manganiello, Todd Lowe and Chris Bauer make the list. Fans tend to connect emotionally to the actors who speak about such big announcements  - was that HBO's intention when allowing these actors to talk about it?  Add into the mix the fact that Anna Camp (Sarah Newlin) recently commented that she's "had sad read-throughs" and the only person I could imagine she would have feelings for is Jason. Jason's decision to join the LAVTF is certainly a way to put his life at risk as well.
Ginger (Tara Buck). While not really considered a major character, Ginger has been with us through the entire True Blood journey and many would argue has quite a cult following, being affectionately being refered to as 'Ginger the Screamer'. Currently, her location is unknown to the audience after she tried delaying tactics for Eric so he could escape the Governor's clutches. While Ginger has made the list, I would be disappointed if HBO took the soft option of killing off a recurring character rather than a major one.

Andy Bellefleur (Chris Bauer). We've seen a bit of Andy this season haven't we? He's got quite a storyline happening and people seem to be interviewing him left right and center. Are HBO pushing Chris Bauer into the spotlight to make us care more about his character before killing him off? Oh, and wasn't his obligation to Maurella to raise at least TWO fairy children to adulthood? While technically he did, the fae kingdom (if there is anyone left) may see differently.
Terry Bellefleur (Todd Lowe). So Terry wants to die – seems like a good way to kill off a character. Especially if something happens to him that makes him want to live but is then unable to contact his hitman, Justin…
Top 5: Vampires/Supernaturals
Tara Thornton (Rutina Wesley). So lots of people have voiced their opinion over the ages about how annoying they find Tara. This would be another soft option (in my opinion), but certainly a plausible one considering that Tara is now stuck in Vamp Camp and determined to save her maker – will she pay the ultimate price for love?

Bill/Billith (Stephen Moyer). Once again we are presented with a character that draws polar opinions and now that Bill has become Bilith, public opinion appears to be more anti-Bill than ever. Also, Billith is also now considered one of the baddies, and we all know what happens to the bad guys in True Blood…
Pam (Kristin Bauer van Straten). So Pam and Eric are trapped in a room – Gladiator-style – with nothing but a couple of stakes to set them free. Could Pam finally meet the true death?
Alcide Herveaux (Joe Manganiello). In True Blood Season 6, Alcide has gone from the kind but girlfriend-challenged werewolf to nasty alpha-male over night. Many fans are either hating him for changing so dramatically or starting to worry because it is now putting him very close to the 'bad guy' category. Many fans are also finding the werewolf/shifter storyline quite boring this year, which could put the life of Alcide in jeopardy.

Eric Northman (Alexander Skarsgard). With all the rumors flying earlier in the year about Eric being the major character death, I have added his name to the list, but I really doubt HBO would go the full Monty and kill off their most enthusiastic fan base. Or would they? Afterall, this is the same network that bought us Game of Thrones and the gut-wrenching red wedding episode…
So, what do you think Truebies? Who do you think will meet their maker in True Blood's Season 6? Let us know in the comments below!
Sources: SpoilerTV.com - True Blood – Episode 6.07 – Title and casting info
Today.com - 'True Blood' stars: 'Lots of tears' over upcoming 'major' death
EW.com - Lauren Bowles previews 'True Blood' season 6: The bloodiest season yet and the major death that made everyone cry
YouTube - True Blood Season 6 Live From the Set
Wetpaint.com - True Blood Spoilers: Will Eric Northman Die? Alexander Skarsgard Implies Death
(Photo Credits: HBO Inc.)