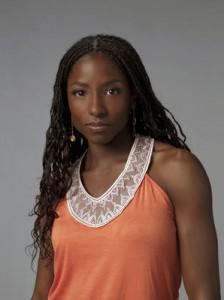 While HBO's True Blood is on hiatus, one of Bon Temps' habitants is currently taking part in a production put on by the off-Broadway theater company, MCC. Rutina Wesley, who plays Tara Thornton, is currently acting in a play titled "The Submission."
Wesley acts alongside Jonathan Groff, Eddie Kaye Thomas and Will Rogers. The plot of the play is simple yet complicated simultaneously. Sick of rejection, a playwright by the name of Danny Larson seems to think he has written a winner except there is a small quirk. The play is a drama about a black family in the projects and Danny, who is a white, gay writer, doesn't believe his play will get much attention thanks to his identity.
In order to hide the truth of his identity, Danny hires Emilie to act as a black, female screenwriter after the play gets selected by an esteemed festival. A debate erupts about black bigotry vs. gay bigotry. Sounds like a play the residents of Bon Temps would see, don't you think?
Source Credit: ny1 - Theater Review: "The Submission"
Photo Credit: HBO