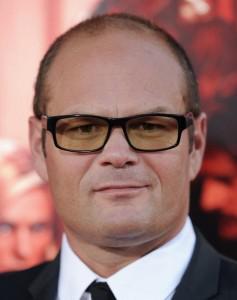 It appears that actor Chris Bauer, who plays Sheriff Andy Bellefleur on HBO's True Blood, is spending his time supporting a very good cause.
Bauer was one of 200 guests to attend the 10th anniversary party and benefit for Word Theatre, hosted recently by Word Theatre's artistic director Cedering Fox.  The event marked the celebration of 10 years of literary and artistic genius.  Fox describes the motivation behind Word Theatre as:
"…trying to ignite a new generation of literature fans, we bring stories to life, we give voice to great writing."
The event was not only in celebration of the 10th anniversary of Word Theatre, but it was also a benefit in an effort to "help bring Word Theatre into Title I schools, which are largely attended by students from low-income backgrounds".
Chris Bauer is not alone in the pursuit to support such a worthy cause:
"For over a decade the storytelling salon has fused the literary and theatrical worlds in Los Angeles with monthly events at which established actors such as Ed Harris, Forest Whitaker and Minnie Driver perform the works of fiction writers such as Rick Moody, T.C. Boyle and Mona Simpson over dinner in an intimate supper-club setting. In recent years, Word Theatre has expanded its reach, with monthly salons in New York and periodic events in London. All evenings are recorded and repackaged on CDs sold through Harper Collins Audio."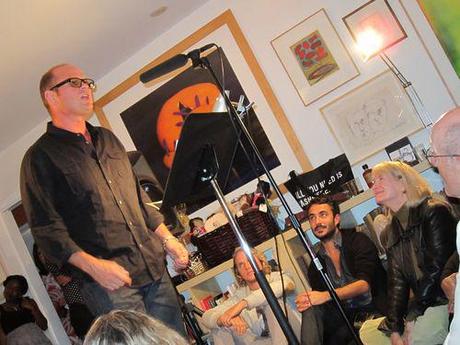 Word Theatre allows artists to be creative and bring to life the art of traditional storytelling. It is a breath of fresh air to hear that good old fashioned storytelling hasn't completely vanished from the world we live in today.
Source: www.latimes.com
Photo Credits: zimbio.com (Bauer Griffin) and Los Angeles Times (Deborah Vankin)