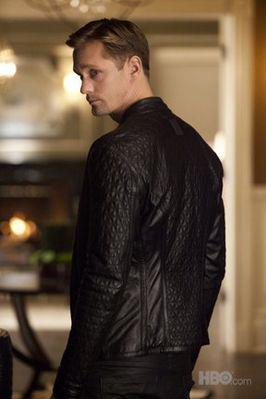 35-year-old Alexander Skarsgård, aka True Blood's Eric Northman, is nothing short of breathtaking on the cover of the October 2011 issue of Men's Journal.
Skarsgård on the attention he receives:
"Of course it's flattering. I mean, God, I'm human. But you have to be able to laugh at yourself."
Skarsgård also speaks about his days in the Swedish Navy:
"We'd come at night in speedboats, with our dry suits and our weapons, and, under the cover of darkness, swim onto the island. Then we'd camp out somewhere, dig a hole in the dirt, and take pictures and notes."
His Melancholia co-star Kirsten Dunst spoke on Skarsgård's personality:
"I was surprised at how goofy he was. Almost like a puppy in a body that's too big for him. All these girls are like, 'Oh my god, he's so hot.' But he's really such a goof."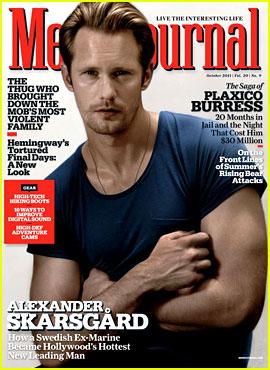 Make sure you buy the magazine to check out the full article.
Source: Just Jared - Alexander Skarsgård Covers 'Men's Journal' October 2011
(Photo Credits: HBO, Men's Journal/JustJared)