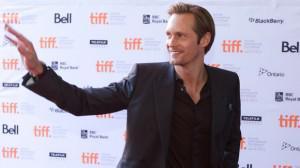 Fans of the HBO series True Blood are in for a treat with these photos! Alexander Skarsgård, who plays viking vampire, Eric Northman, was snapped recently at the Toronto International Film Festival (TIFF). He was there with his fellow Melancholia cast mates to celebrate the premiere of this new movie.
Fans got to get up close and personal with the True Blood star, many scoring autographs and photos with him. His co-star, Kirsten Dunst, also managed to turn heads on the red carpet in a retro polka dot number. Melancholia also stars Kiefer Sutherland, someone else who is familiar with playing the role of a vampire (The Lost Boys).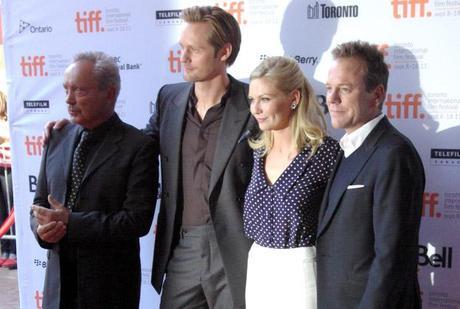 Make sure you check out all the photos here and let us know which one is your fave!
Sources: CBC News – Daily TIFF Riff: Toronto Swoons Over Alexander Skarsgard
Toronto Life – TIFF PHOTO GALLERY: Kirsten Dunst, Alexander Skarsgard and Keifer Sutherland at the Red Carpet Galafor Melancholia
(Photo Credit: Lia Grainger)