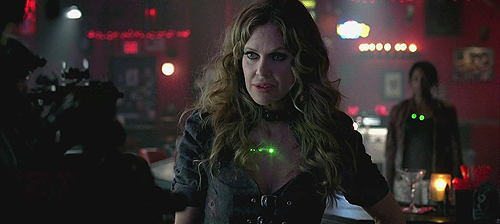 True Blood is back, and in a big way. Last night's season premiere got the ball rolling on what is promising to be a fangtastic season and right off the bat we lost a character which can only mean that no one's safe in this upcoming war.
Pam was in fine form after meeting her Aunt Nora, and had some valuable life lessons laid on her by her progeny Tara. We don't know a lot about where things will be going with Pam this year but whatever happens, it's gonna be good.
I've got 204 HD captures of Kristin from last night's premiere now up in the gallery for you guys.