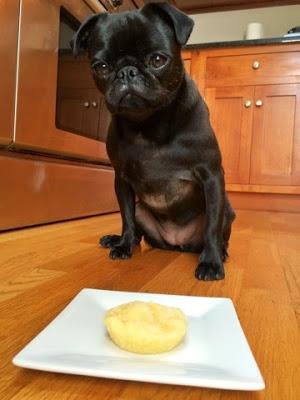 Pup recipe alert! I couldn't help but sharing one of my new favorite summer pup recipes with all of you! Meatball has loved all of the
pupsicles
I made for her last summer. Basically if you add any fruit your pup likes ( except grapes) you can't really go wrong. The other reason why I love serving Meatball pupsicles is that it takes her forever to eat them. That means we can eat dinner in peace. If any of you have a pug you understand.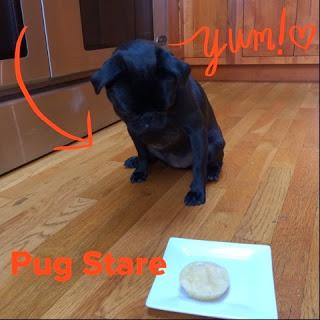 For these yummy pupsicles I blended banana, unsweetened apple sauce and coconut oil. And let me tell you, Meatball loved it. You don't need a ton of coconut oil. I only used one teaspoon for the
health benefits
. Plus Meatball loves it. Did I mention it is great for her coat, skin and immune system. It even cleared up the pug acne she gets on her mustache line. 
As if it could get any better, these are so easy to make. Mash the banana, add in the apple sauce and coconut oil. Freeze. Done. If you are having trouble taking the pupsicles out of the muffin tin just run the bottom of the tin under hot water and they pop right out! After they are frozen, I took them all out and put them in a ziplock bag for later treats!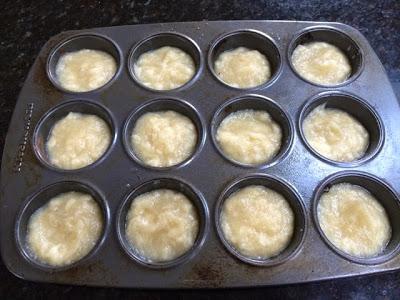 Pupsicles Before Freezing
Tropical (Pup)sicles
Ingredients: 
2 cups unsweetened apple sauce2 bananas mashed1 tsp coconut oil
Directions:
1. Mix banana, apple sauce and oil. Scoop into muffin tin and freeze overnight. 
2. To loosen up pupsicles run hot water over bottom of muffin tin. Take out and put in freezer bag. 
3. Serve to your favorite pup!