It's a gloomy, rainy day today. Seeing as how SoCal is [always] in desperate need of rain, I'll embrace it. I'm actually enjoying the peace that comes with sitting indoors with a hot cup of jasmine tea, listening to the sound of rain hitting my windows. It reminds me of how much I took rain for granted when I lived in other places.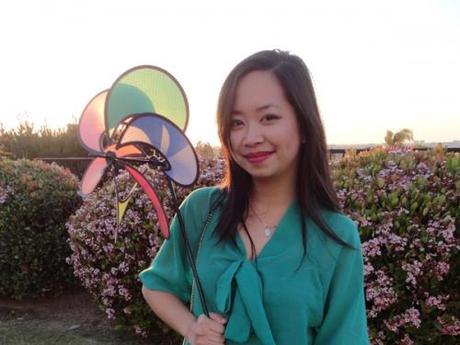 For my outfit today, though, I'm channeling bright colors and cheer–a completely different route than my neutrals from the last post. It's springtime! That means less blacks, grays, and browns and more pops of colors! My favorite. I drew my inspiration from nature and flora. The bright fuchsia lipstick (much brighter in real life than these photos show) complemented the greens and browns I was wearing. Then I thought, why not throw in this bright clutch I got from H&M?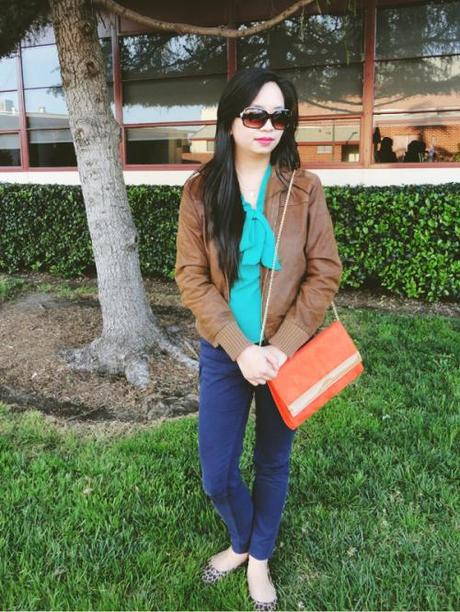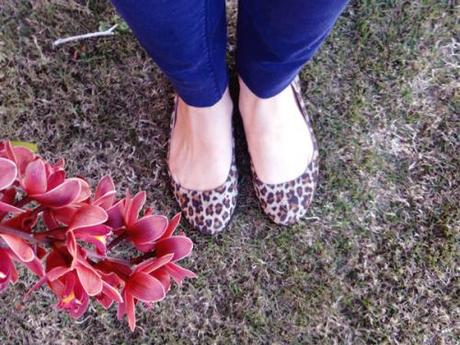 And then I went all out and put on leopard flats for good measure. Now that I look at the pictures, it's like I transformed the tropical rain forest into my outfit.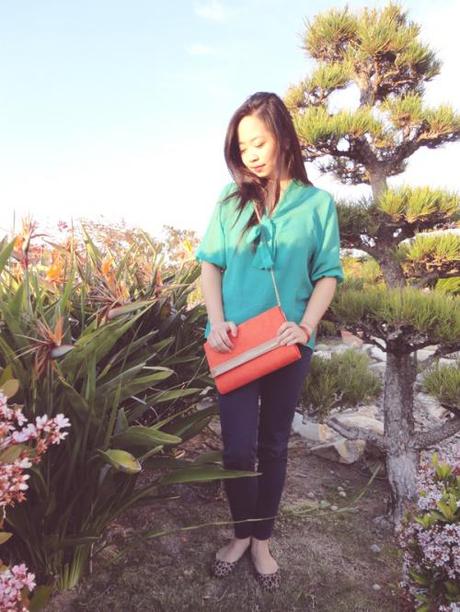 I matched the birds of paradise. It made me happy.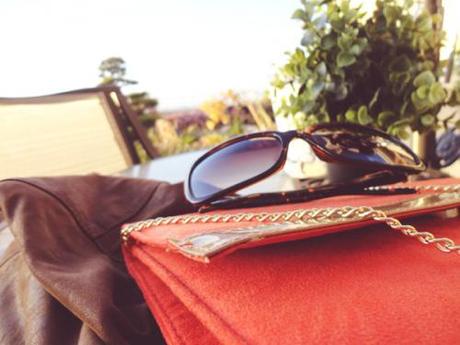 Rosanna and I had a fun photo sesh yesterday. It mainly involved her telling me how to smile and pose, and me enduring comments like, "Oh we're gonna need a more slimming version of this pic."  Praise God I have thick skin.
{This outfit was also inspired by the Open to Interpretation challenge, hosted by Amy Day to Day, North Meets South, and Freckles in April. Thanks, ladies!}