In the past few years, we've seen an increased use of bright colours, patterns and textures by designers all over the world. The resulting looks have dramatically changed the homes we live in, with many of us cherishing bright accessories and statement pieces of artwork.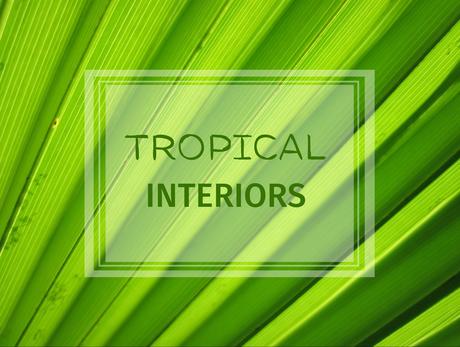 A progression from the somewhat tired seaside theme, the latest destination designers are seeking inspiration from is the tropics. Just like the nautical trend, you can use a little tropical flair to perk up any room in your home. In this post we will show you our favorite looks and how to achieve them.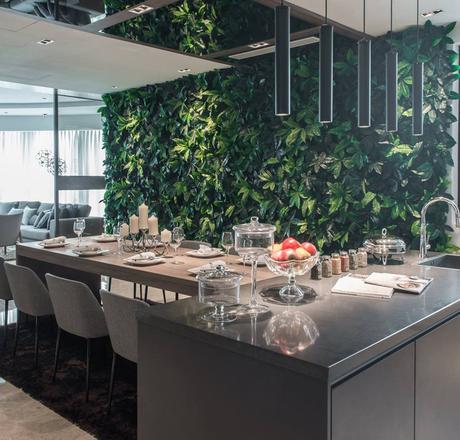 contemporist.com
This cutting edge showcase apartment was designed and created by interior designers Nu Infinity for a housing development in Kuala Lumpur, Malaysia. Designed with a specific target resident; an enlightened, creative world traveler who requires a relaxing home to unwind in after a long trip, surrounded by natural materials and artefacts that reflect their experiences.
Modern city living usually involves forgoing a personal garden, especially if you live in an apartment block. Introducing a wall of ferns, the most tropical aspect of this apartment's design, is a fantastic way to bring the outdoors in and create a tranquil space. This apartment has been somewhat designed around this wall, but there are ways to get the same look in your own home.
A high shelf with potted plants that trail down the wall, a room divider with shelves filled with plants or, if the space is available, mimic the look above using either fake or real plants on a grid system. Let the natural light in your room decide where you place plants, a sunny wall or spot on the floor could be crying out for some plant life.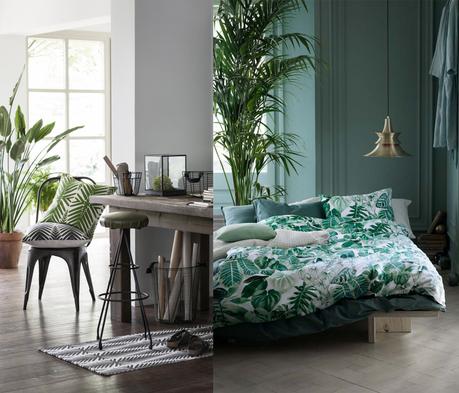 H&M
When a large retailer buys into a trend, you know it has some serious legs. H&M, a global fast-fashion empire, but relatively new to the interiors market, has released a collection of textiles and soft furnishings influenced by the tropical jungle.
Another large retailer with jungle fever is John Lewis. Their 'Botanical Brights' collection encompasses stoneware, soft furnishings and outdoor furniture, and their wallpaper designs offer plenty of choice to complete the look.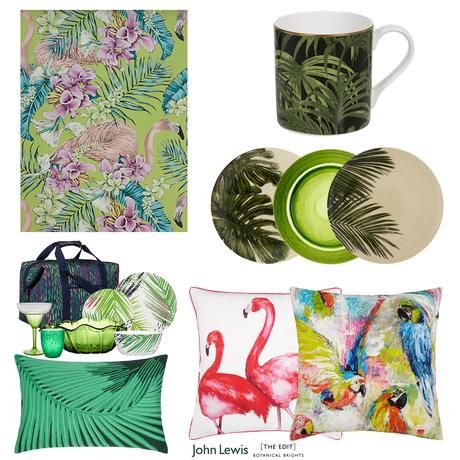 We love this rainforest-effect powder room. It shows that sometimes throwing color at a room can really pay off. If nervous, only decorate a small room where the patterns can really shine.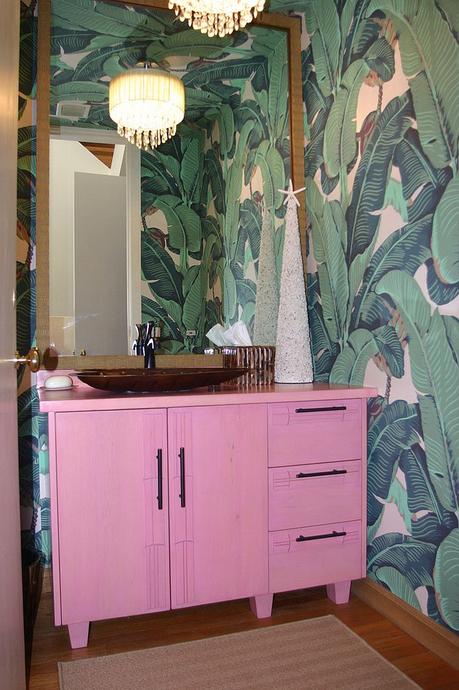 Decoist
Unleash your creativity and upcycle an old dresser or bookcase. Bolder is better with this look, so pick brighter shades. Be it pink, coral or aqua; find a color that clashes with your room and really stands out.
This list from Decoist has some really great photos, perfect for tropical inspiration!
Succumbing to the tropical trend doesn't have to mean leaving your comfort zone. Here's a rather more tranquil approach by Ruffino Cabinetry. This design combines expertly crafted wooden furniture with stone mosaic tiles to create a bathroom that belongs in a resort.
The trick to this look is using high quality wood but not going over the top, lest you want the room to look like a sauna.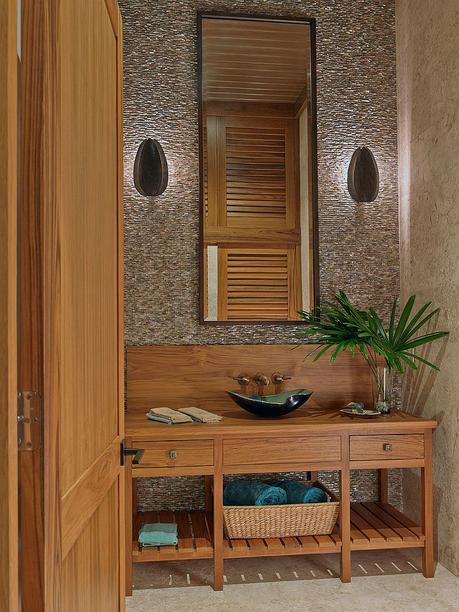 Ruffino Cabinetry
So far, most of these ideas have involved a fair amount of work and/or cost. For a more accessible look, simply find bright prints of parrots, flowers, anything that resonates with you. Illustrations or photographs hung on the wall easily change the feel of a room and can be swapped around as and when you fancy.
To match your artwork, you can add colourful accessories to the room. From vases and soft furnishings to window blinds, these items can cost very little for the impact they provide. Better yet, bring some personality to your room with tastefully arranged, colourful artefacts curated from your world travels.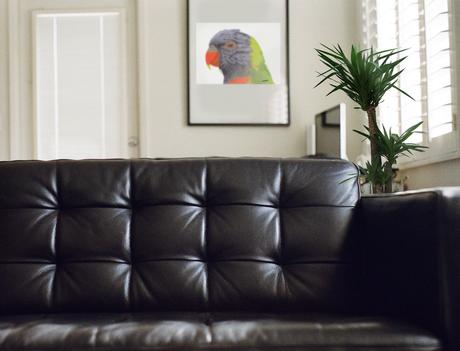 Invest in some large tropical plants – If you have a larger, open plan space then use plants to partition the room into defined areas with different purposes. For a beachside feel, place tall ferns between sofas. A tickle from the fern, a warm breeze from an open window and you're halfway to a tropical Sunday snooze.
Not only do tropical plants look great, they can help to remove toxins and freshen the air. Our top tropical picks are the domesticized dracaena varieties. Native to Madagascar, they remove chemicals introduced to indoor air from varnishes, lacquers and gasoline.
After looking at many designers and brands, it's apparent that the tropical interiors trend is not going anywhere soon. It is, however, somewhat seasonal. Perhaps the take-home is to inject color and textiles into our homes over summer and tone it down the rest of the year.