Is this finally an update?
To make up for the fact that I didn't post for a while, I give you the first ever Triple Post. Created for your convenience, the Triple Post will feature not one, not two, but three (3!!!) different nail polish reviews from three (3!!!) different brands. I might make this a regular theme in the blog if I don't update in a while. What do you guys think?
First up is Revlon Midnight Affair. It's a gorgeous dark blue shimmer that is opaque with two layers. The color itself is not unique, but it is a good staple color to own. Though the polish takes time to dry, it's consistency is excellent; not too thick and not too thin. It's glossy without a topcoat, and though the shimmer isn't very apparent in the shade, it glows in the sunlight. You can get this for $4.99 in drugstores and online.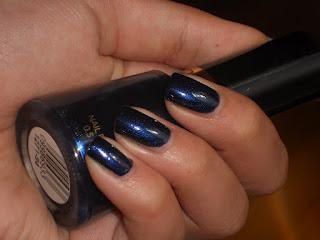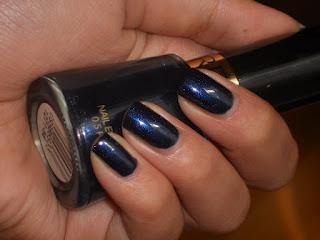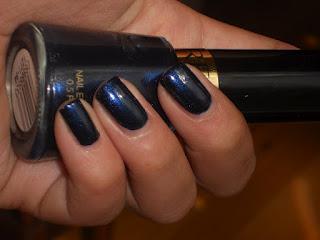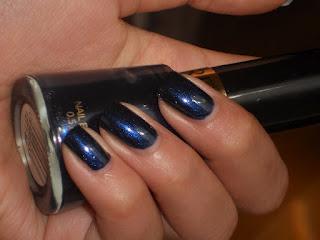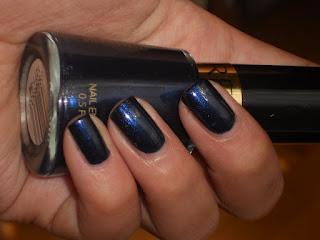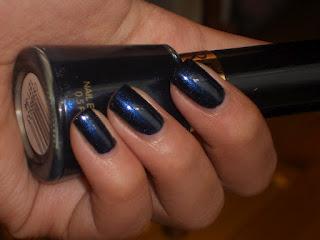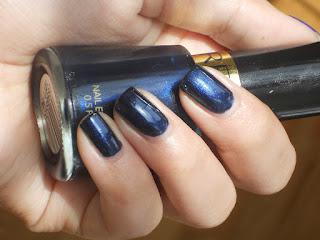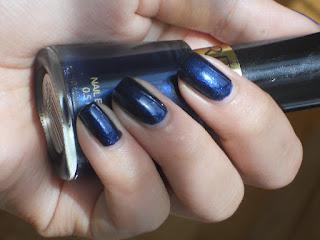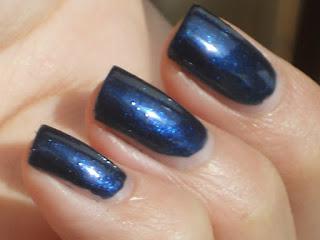 Look at that shimmer!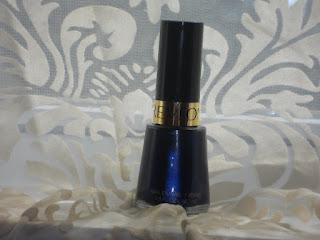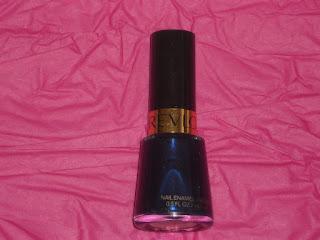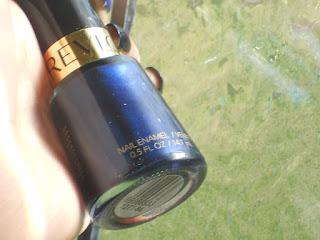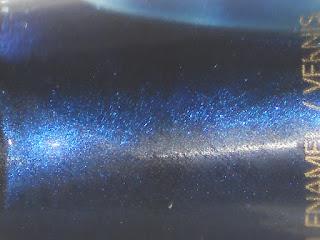 Closeup of the bottle
While I'm reviewing a Revlon polish, here's a few bottle pics of another Revlon beauty, known as Runway Pearl. It's a recent release, and is a sheer coppery pink shimmer that I will review soon.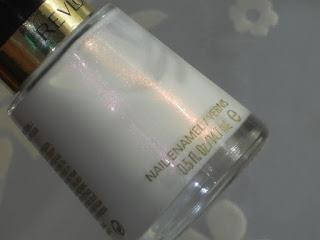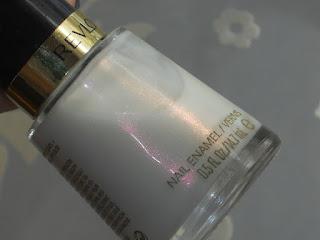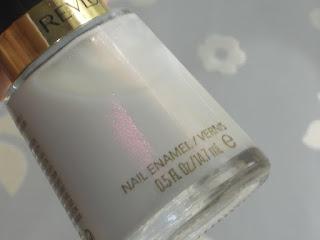 The second polish I'm reviewing is one that I now consider my favorite polish of 2012. It's RBL Aqua Lily, the prettiest turquoise with pink shimmer interlaced in the polish. It is one of a kind, and has a perfect application. There's not much else to say about it, since praise is the only thing this polish deserves. It was released as part of RBL Fan Collection, and is now sold out. I used two layers for the swatches below. Prepare for spam pics: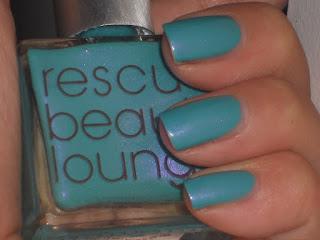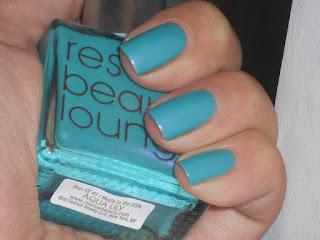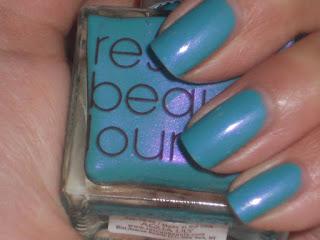 *swoon*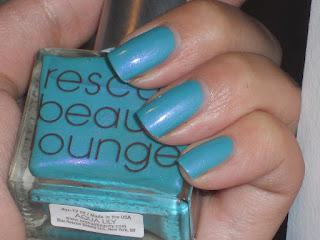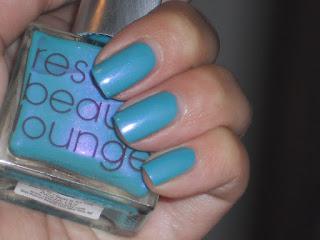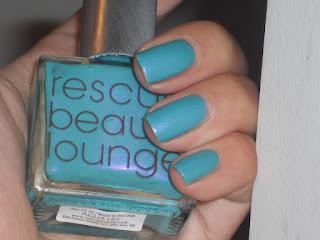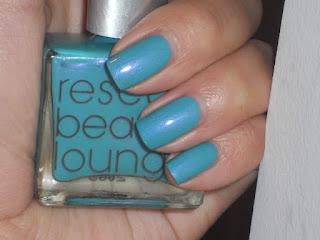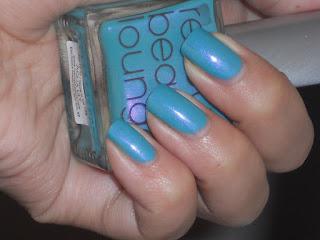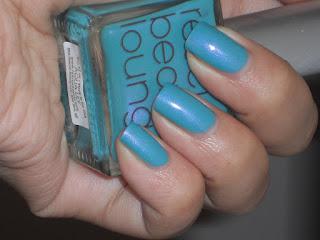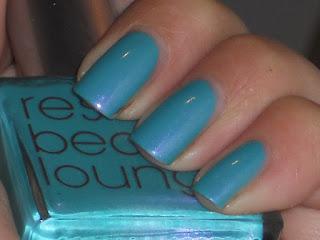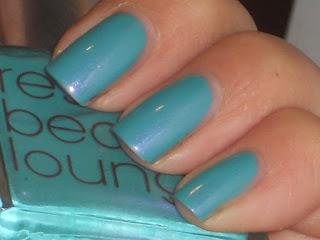 Lastly, I have OPI Guy Meets Gal-veston, a coral 'sorbet' (jelly) released in the Texas Collection. It's extremely glossy and has a self leveling formula. On the other hand, it takes sheer to a whole new level. Pictured below are four swatches, and I still have VNL. It's a pretty color, but I'm not a fan of how corals look with my skintone. You can get it for $8.50 in salons, drugstores, online, etc.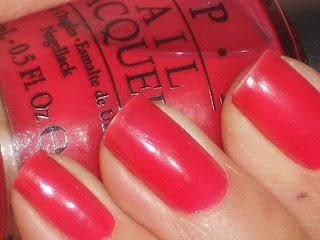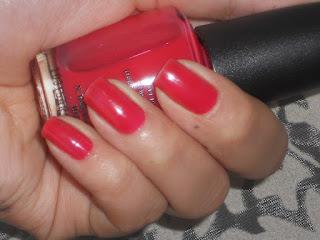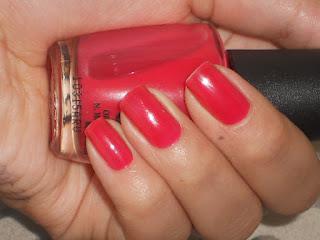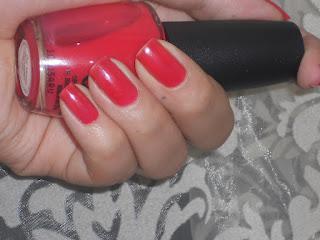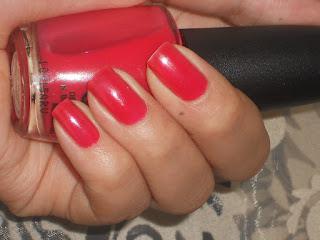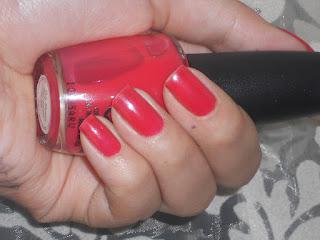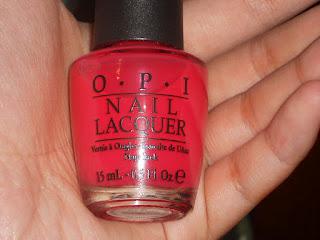 It's a bright color, but it isn't as pink as it look IRL
That's the end of the Triple Post. Hope you enjoyed this picture spamfest!