Yesterday, my order for some of Cult Nails' newest colors arrived. *insert squeal of joy* I got Annalicious, Deal With It, and Untamed. I decided to pass on the other shades of the collection as I'm not a big fan of glitter or purple. The collection that these colors belong to is Coco's Untamed, which is the collection Maria's daughter (Coco) created.
I'll start this post with my favorite, Annalicious.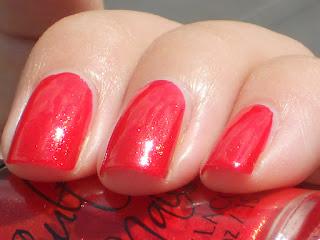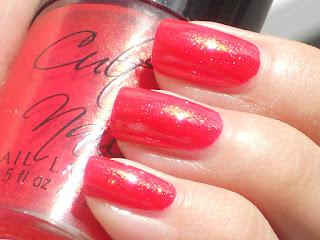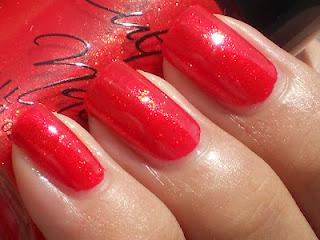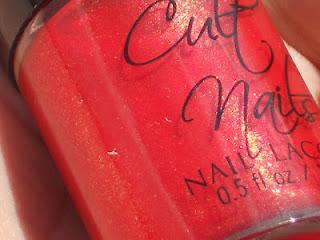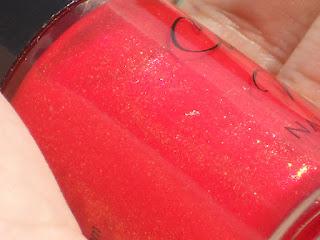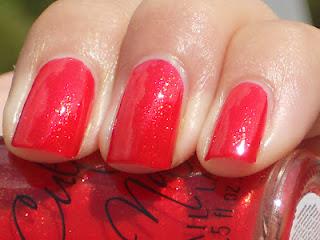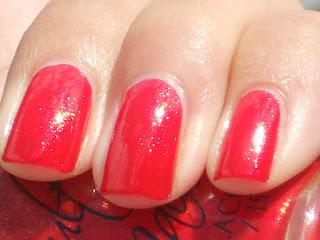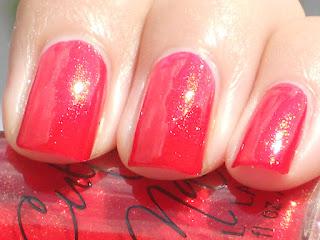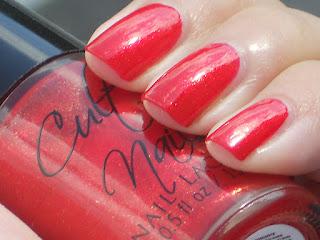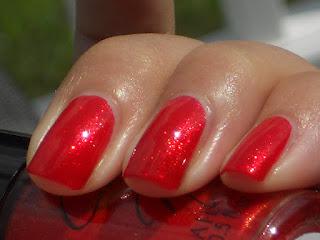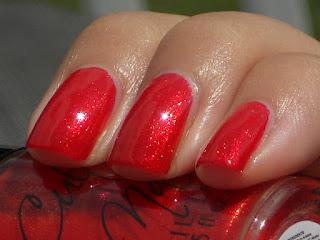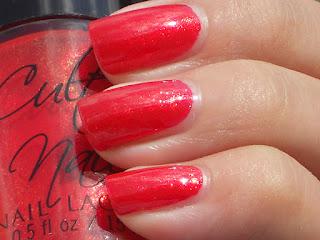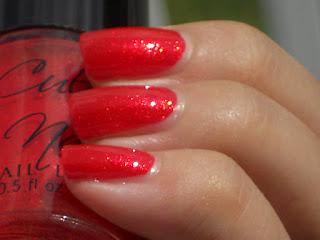 Annalicious is a fiery red jelly packed with small golden flakes. Saying that it glows is like saying the sun is bright. It is opaque in one coat, though I used two in the pictures (force of habit) plus top coat. The formula was perfect, the polish applied like butter, and the consistency wasn't too thick or too thin. When I first saw pictures of it, I wasn't sure if I needed it. I have a large collection of shimmery reds so I didn't think this would be any different from the rest of them. I was wrong. Annalicious is the ultimate shimmery warm red. It's what I wanted RBL Poppy to be and it's definitely a must have for anyone.
Next, Deal With It.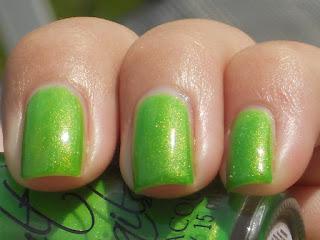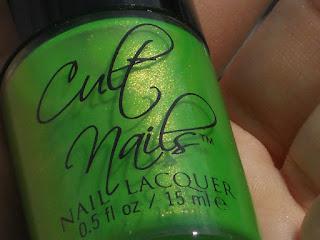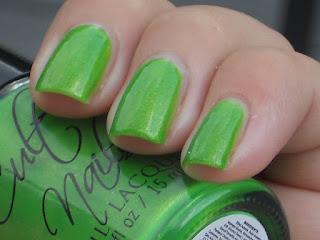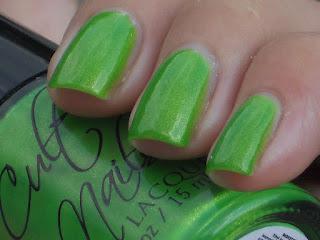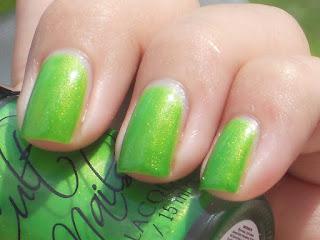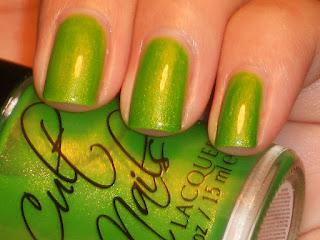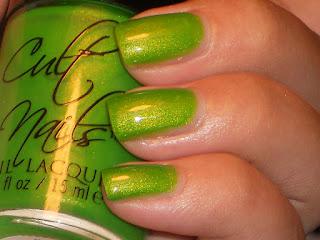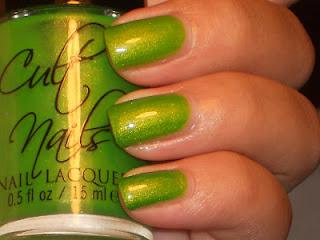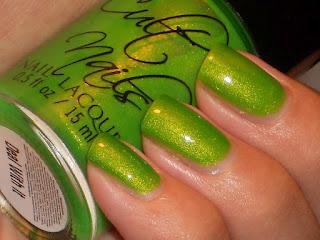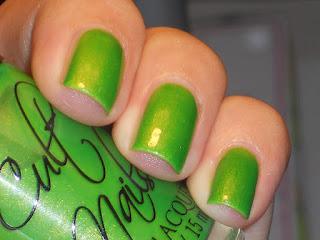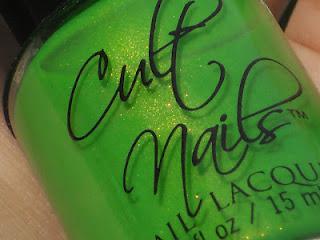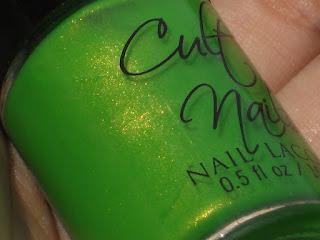 Deal With It is the brightest green I own. I tried to capture it in different lighting because it just looks so unusual and bizarre. It's a yellow green shade full of golden shimmer that dries to an non glossy finsh, so top coat is a must. Formula wise, Deal With It was sheer and on the thick side. I used 3 thin coats in the pictures below, and found the polish hard to control at times. I'd advise others to use thinner if they get this polish. Even though the formula leave much to be desired, I still love Deal With It. I don't usually wear very bright shades, but something about this shade caught my eye. I'm fascinated by it: it's one step a way from being a neon, which I hate wearing (they make my hands look jaundiced, not very flattering), but it just looks so fun! I don't know how to explain it, but I do love ogling my nails when I'm wearing this.
Finally, here's Untamed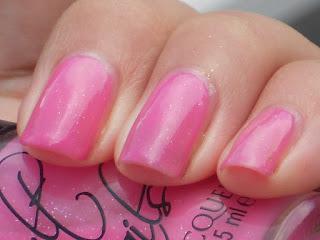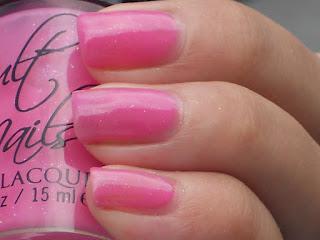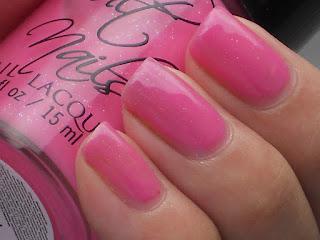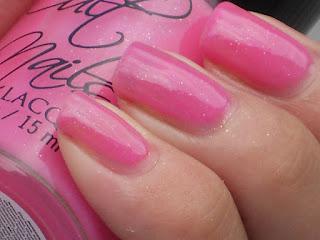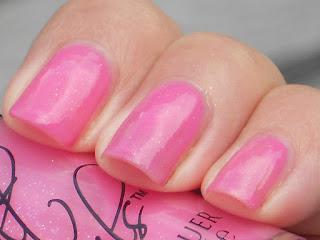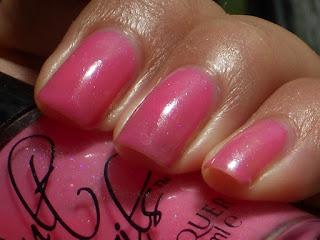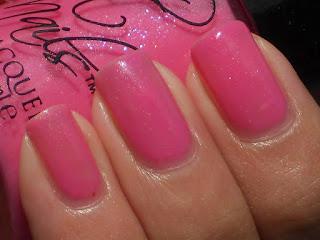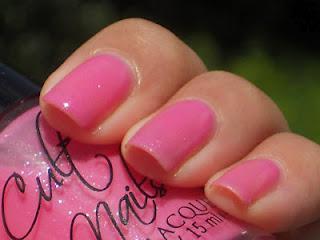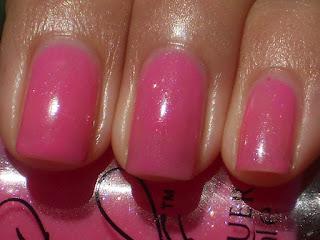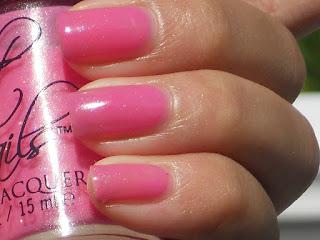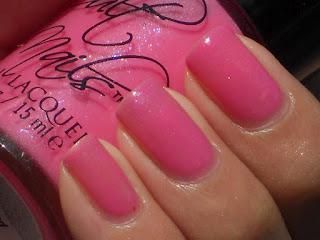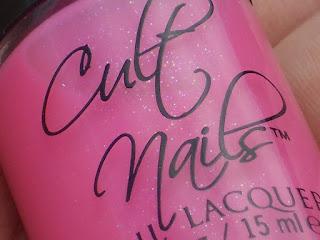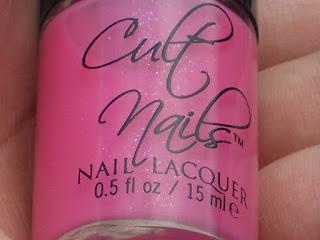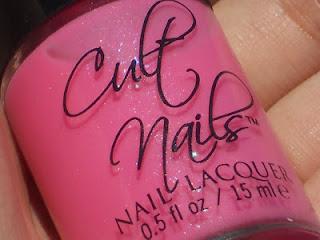 Untamed is a cool bubblegum pink jelly with suspended blue micro glitter. It's ... nice? I'm conflicted. On the one hand, I love jellies and bright pinks, but on the other this shade is more sheer than I would like to see in a jelly and I could probably find quite a few dupes for this shade of pink. I used 4 coats and top coat, as Untamed dries to a slightly gritty finish due to the glitter. The formula was sheer but not too streaky. I don't dislike this, but I don't like it either. I'd rather stick with OPI's If You Moust, You Moust.
Overall, I'd recommend getting Annalicious (great formula and color) and Deal With It (original, fun color). Untamed gets a meh from me; if you love bright pink jellies, get it, if not, don't. Cult Nails are available here for $10.