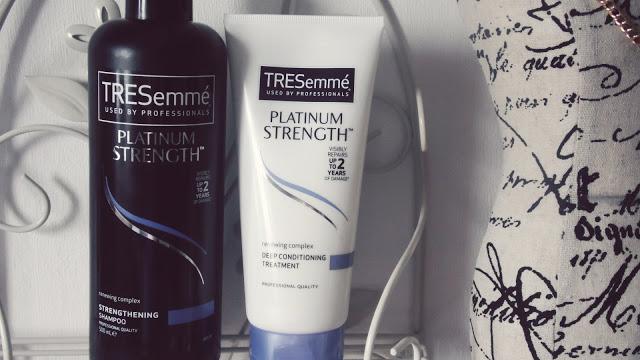 Hello my lovelys, im not one for really posting about shampoos and deep conditioning treatments as i think most just do the same job personally with the exception of a certain few. I came across these while i was watching TV one night a few weeks back and thought i had to get my hands on them as we shall say my hair is not in the best condition after re-ombreing it so any help "platinum strength" help was gladly welcome. I bought these while on offer in superdrug as it was a much better offer at about £3 or under for each rather than what boots was offering, i find that most times with things.
However this by far is one of my favorite shampoo and deep conditioners on the market to date although at first the consistency when applying the shampoo is weird compared to others i soon got used to it, but the real gem is the deep conditioning treatment. I have never come across a product that actually does what it says but this certainly is number one in my books. It left my hair feeling smooth and split ends not as here there and everywhere, i have seen with a couple of uses also that is can visibly repair up to 2 years of damage which it states. Although i know this would never really be possible to do but i did find it has helped alot.
Have you tried any of the new Tresemme Platinum Strength range what did you think to it?