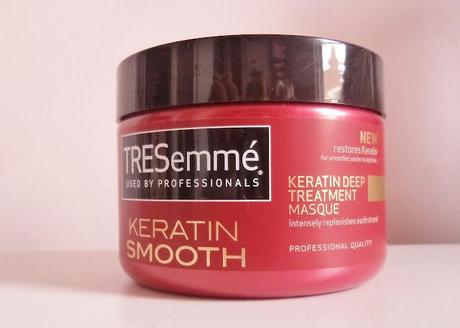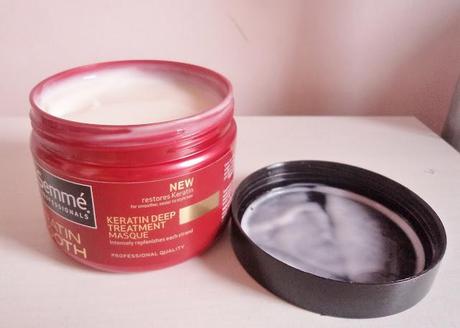 Since destroying the ends of my hair with bleach and also not wanting to cut it out due to loving long hair I have become a bit of a hair care fiend. I am extremely loyal to the Boots Coconut Intensive Mask (review here) but I have been known to have a few affairs with masks on offer every now and again. This is no exception the Tresemme Keratin Deep Treatment Masque goes alongside the Shampoo and Conditioner I have been using (review).
First up I crazy love the smell of this product, I've had friends actually smell my head it smells that good. I am coconuts biggest fan when it comes to haircare but there is something in this that I just can't put my finger on but it just smells so good. I urge you all to open a tub of this or the shampoo and get sniffing you will leave with it in a carrier bag I assure you.
So does it work - I have found it to be really nourishing and leaves my hair really manageable and sleek afterwards. I'm not sure if it has any long lasting nourishment for my hair simply because I've been using so many hair products I can't really review that. However I love it - it smells fantastic and is super gloopy and I get a weird enjoyment about scooping it up and running it all over the ends of my hair. I am a little odd I know.
It's relatively new to the market and is in all the cosmetics, boots stores I've been however I can't for the life of me find it online. It retails for about £4.99 - £5.50 from what I've seen and I wish stores were making a bit more of a thing about this range as I've been really impressed so far with how much its restored my hair.
Has anyone else tried any of the Keratin Smooth Range?



*This product was sent to me as a PR sample but it in no way has effected my opinion or love of the smell of this product.