Spring? What's that?! I don't know about over in the UK, but SUMMER is here! We've been scrambling around the past week trying to find appropriate summer clothing for all of us. I mean it's March, 80 degrees and full sun! No one was prepared for this.
The Mr. has all of his short sleeved shirts in storage at his parent's place (that's were we have most of our belongings until we get our own home) I only have jeans and Little M didn't have a pair of shorts to wear.
On the first hot day he was sweating it out in trousers, but later I managed to find a swimsuit. Even so I had to make a mad dash to get him some hot weather threads. 
So this week, Trendy Toddler Tuesday all about fun in the sun.
NAVY T-Shirt was a gift from his tata when we visited Annapolis last week and toured the US Naval Academy.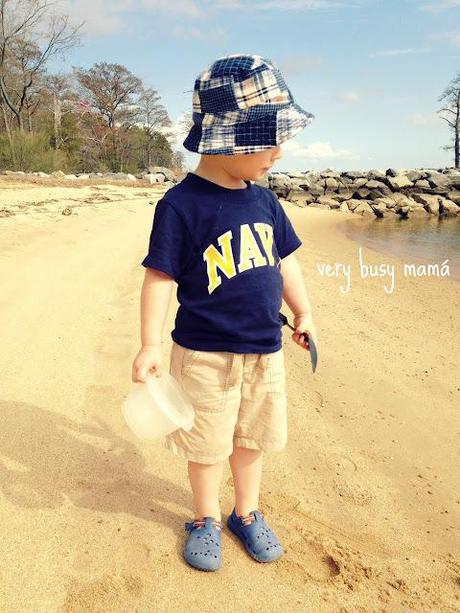 Shorts were on sale at Old Navy for $9 and I snagged two of them. I tend to buy him elastic waist because he's got a big tummy!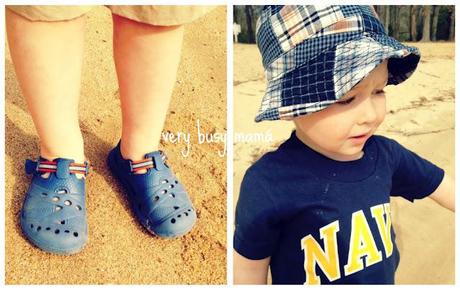 Plaid sun hat and crocs-like trainer/sandal/water shoe from The Children's Place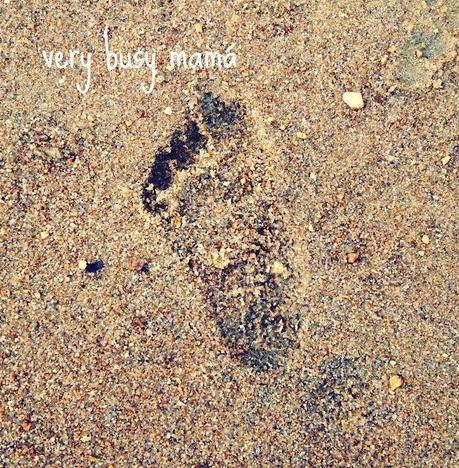 Additional accessories SPF 50 Poor man's bucket and shovel from my in-laws kitchen!  Cute footprints in the sand
Now it's your turn! I love seeing what other kids are wearing and finding new styles for Little M. 
1. Display our badge on your post or blog (or link back to us)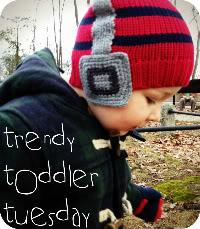 Grab the button,




show your style and link to us!


<a href="http://www.verybusymamablog.com" target="_blank"><img src=" <a href="http://s1111.photobucket.com/albums/h469/mummysbusyworld/?action=view&current=TrendyToddlerTuesdayMummysBusyWorldBadge-1.jpg" target="_blank"><img src="http://i1111.photobucket.com/albums/h469/mummysbusyworld/TrendyToddlerTuesdayMummysBusyWorldBadge-1.jpg" alt="Photobucket"></a>
2. Don't be shy, tweet us to let mami know you have linked up and she can RT @verybusymama 3. Please comment after you leave your link

4. Visit other blogs and remember link is open through Saturday

5. Mami will also share your post on Facebook and tweet them throughout the week

Thank you again for joining in! 




*Interested in sponsoring Trendy Toddler Tuesday and having us feature you? 

Review and giveaway opportunities available!

Please get in touch at:  majoseovalle AT gmail DOT com for details*