When we visit my in-laws in southern Virginia we tend to go for walks in the woods, play in the sand along the James River and dress a bit more casual. There isn't too much excitement in Williamsburg and both Little M and I are in super relaxed mode.
This past week the weather has been HOT. Not warm but HOT. By the end of it, it rained and then it cooled off today. So his attire changed quite a bit.
Beach casual An evening at Yorktown beach
Old Navy hooded sweatshirt The Children's Place plaid shorts  Tupperware from grandma's kitchen (we haven't bought beach toys yet!)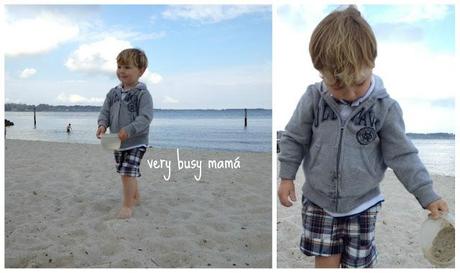 Nautical Casual A day at Jamestown Settlement
Anchors Away Polo by Circo from Target Red sport shorts by Circo from Target Shoes: The Children's Place as seen here British Armor thanks to Jamestown Settlement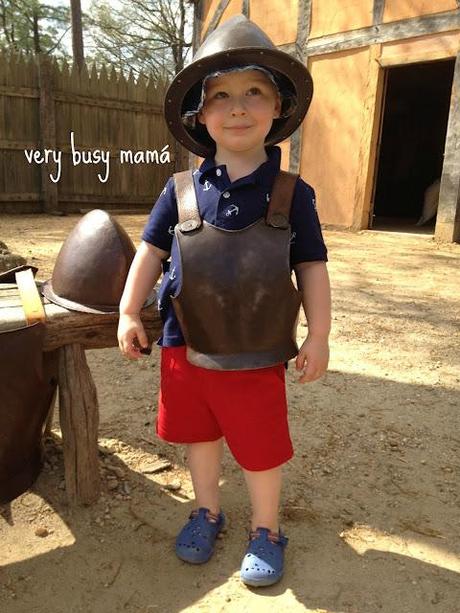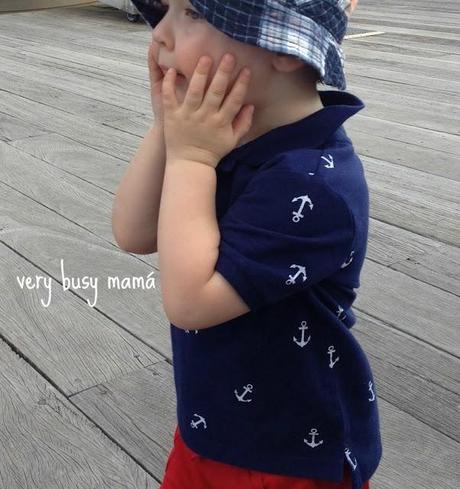 Rainy day casual A walk in the woods
Umbrella: Wimbledon Wellies: Gap Kids as seen here Jeans: Genuine Kids by Osh Kosh at Target as seen here Polo: The Children's Place as seen here The Mr. also known as "papi" is wearing a Nautica jumper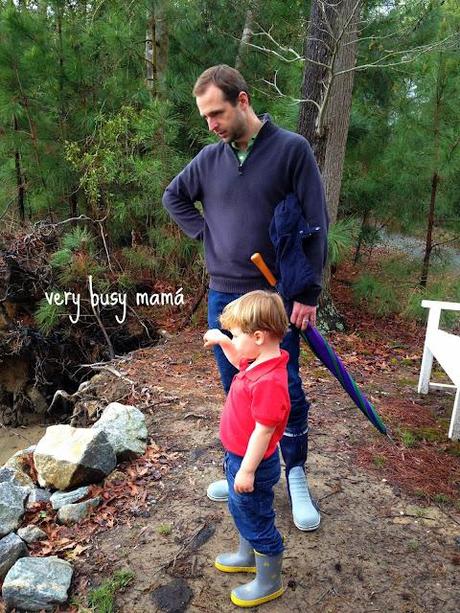 I think my own personal style reflects on Little M...trendy, yet comfy, stylish and budget friendly. Nothing (individually) costs more than $10.
Do you find your kids are an extension of you, or do you dress them completely different?
We would love to see what all your little trendies are wearing this next week be sure to spread the word and check back in next week when we will have a very special giveaway!
If you are new, WELCOME! Please link your kids fashion/style related post (it doesn't have to be just for today's link up) and please take our badge or link back to us in your post.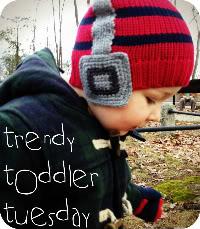 Grab the button,




show your style and link to us!


<a href="http://www.verybusymamablog.com" target="_blank"><img src=" <a href="http://s1111.photobucket.com/albums/h469/mummysbusyworld/?action=view&current=TrendyToddlerTuesdayMummysBusyWorldBadge-1.jpg" target="_blank"><img src="http://i1111.photobucket.com/albums/h469/mummysbusyworld/TrendyToddlerTuesdayMummysBusyWorldBadge-1.jpg" alt="Photobucket"></a>
2. Don't be shy, tweet us to let mami know you have linked up and she can RT @verybusymama 3. Please comment after you leave your link

4. Visit other blogs and remember link is open through Saturday

5. Mami will also share your post on Facebook and tweet them throughout the week

Thank you again for joining in! 




*Interested in sponsoring Trendy Toddler Tuesday and having us feature you? 

Review and giveaway opportunities available!

Please get in touch at:  majoseovalle AT gmail DOT com for details*