I took a much needed blog break this weekend, but that's not to say I wasn't busy. I had a kids birthday party to go to on Saturday and then on Sunday my mother hosted a Stella & Dot Show at our place with her friends, then I headed out to visit my sister at her new place and then my brother at his new place. Phewww! 

Anway, back to Trendy Toddler! As you know, I work as a PR and Social Media consultant and one of my clients is Stella & Dot Stylist Kristin Biggs. You may have seen a few posts here and there and a giveaway for a fabulous necklace.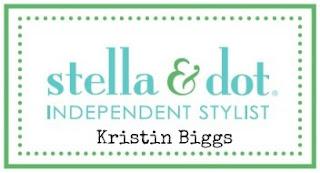 This week, sadly (for me) I do not have any pictures of my dashing little man, but I do have some great girls jewelry to show off!  Kristin has given me one Stella & Dot Little Girls Foundation Bracelet ($22) to giveaway to a Trendy Toddler participant!  I guess my wrist is small enough, because I have been wearing it for a few weeks now. This stretchable bracelet adjusts to fit with 1 3/4" inner diameter and has gradient dyed jade beads with gold or silver plated Stella & Dot Foundation coin stamped with their signature heart on the back.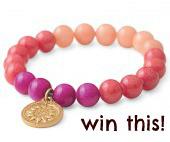 Stella & Dot is all jewelry for adults but they do have a growing little girls section. Check them out!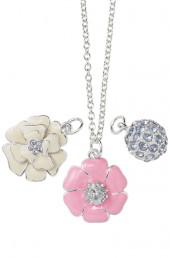 Now if you don't know Stella & Dot, they are aSan Francisco based social selling company that creates flexible entrepreneurial opportunities for women. Their boutique-style jewelry and accessories line is available exclusively through in-home trunk shows and events by Independent Stylists like Kristin and online. Stella & Dot have made their way 
across the pond
 and Kristin is looking to build a Great British team of stylists.  So, what are you waiting for? Get looking at Stella & Dot and if you fancy knowing how you can start your own business or you just want to host a trunk show (my mother earned $265 in free bling this weekend and there is no purchase necessary. 
Win a Stella & Dot Little Girls Foundation Bracelet worth $22!
Everyone who 
links up with Trendy Toddler
 and has our badge on their post or links back to us will be 
automatically entered (you get TWO entries)
 to win the
Stella & Dot Little Girls Foundation Bracelet from Kristin Biggs.
I am opening this contest up to others not linking up, but they must enter via Rafflecopter. Winner will be announced next Tuesday.
The link up rules
1. Display our badge on your post or blog and link back to us. I ask that you please do this :)