Hey Fashionistas!
Ever wanted to be an elegant, graceful ballerina wearing pretty tutus when you were young? Well, this is your chance to shine and twirl with this new trend:
T U L L E  S K I R T S
Tulle skirts can be short, long, or in between in length. It's perfect for this spring/summer season!
What I love about it? Aside from the obvious swishy-ness of the dress that makes me feel really girly like a ballerina… I absolutely love the versatility of this skirt!
How to make tulle skirts work?
You can keep tulle skirts classy by wearing chic blouses or silk crop tops with pretty heels like this, which can also be perfect for this upcoming prom season: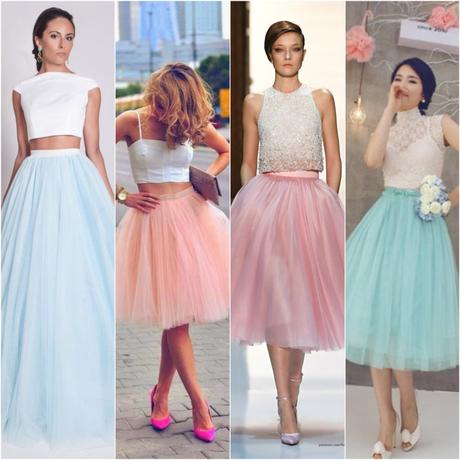 Or you can go for a more
casual
look by wearing sweaters, long sleeve shirts or even a boyfriend shirt with sandals, flats or oxford shoes: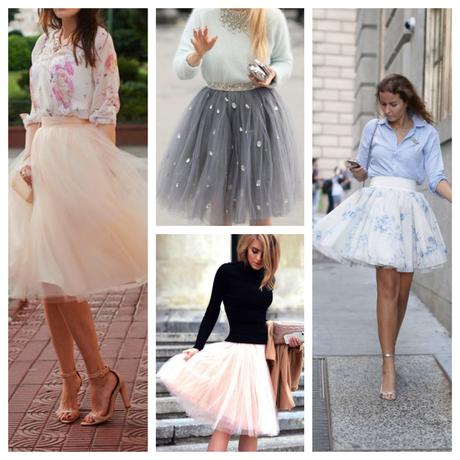 If classy or casual isn't your look, and you are more of an
edgy
fashionista… You can edge this look up by wearing your favorite band tee shirts or even vintage tees. Or you can wear a leather or denim jacket over your favorite coloured shirt! To achieve a
tomboy
look while remaining girly at the same time, you can wear your favorite sneakers, converse or canvas shoes: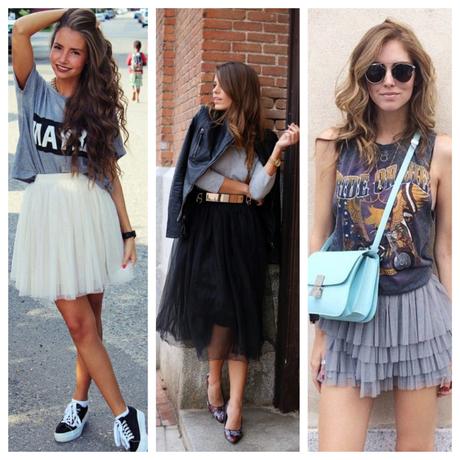 As you can see, there are endless possibilities in jazzing up tulle shirts with different tops, shoes, and accessories! Give it a shot! Xo! – S