Does anyone else realize that summer is almost over! We are halfway through this month which means fall will be here soon,  knocking at our doorstep before we even know and have time to turnaround  and say bye to the warmer days . Frankly,  this would mean stowing away all the bright and fun clothes until mid 2015.  Just talking about this gives me chills,  coz honestly... I am not ready yet,  to bid farewell to colors and prints that all together scream summer fun.  So before this happens, let's unleash this last lag of summer fashion  with lots of prints, colors, patterns and summer silhouettes. Don't know how, clueless about where to begin ???? Not to worry, Trend Trotting Thursday has it all covered....  
just keep your calm and keep reading !
Today, Tatiana and I have teamed up to show you ways of wearing one of summer's most coveted and flirty print-
FLORALS
 ! We have curated two different looks, one day appropriate and other night, of embracing this dainty trend. We've also put together a few
do's
and
don'ts
of wearing this trend that are sure to address your fashion woes. 
I would have never thought of wearing florals to a wedding,  but Tatiana wore this sassy dress to a day wedding,  thereby taking this trend to all new levels. Can't get enough of this dapper girl, do stop by her blog '
we shop in heels
' to check out more. Thanks gorgeous for co-hosting today's edition of
 #TTT
,
#trendtt
!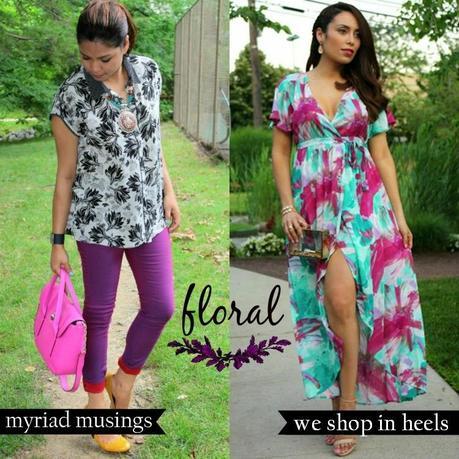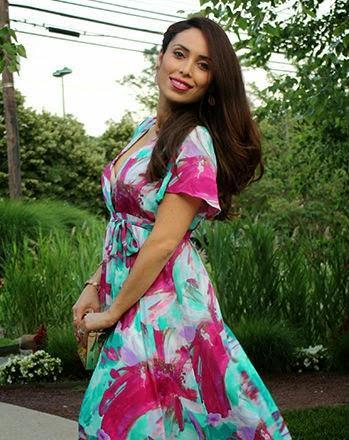 Tatiana's DO'S for wearing florals :
>  Tone down a bright, bold and busy floral print dress by adding minimum and neutral accessories and heels. 

>  A large floral print can add volume to your body. If you opt to wear a large floral pattern, look for a dress that has a flattering cut; because it helps with balancing out your silhouette, and adds "sassiness" to your look.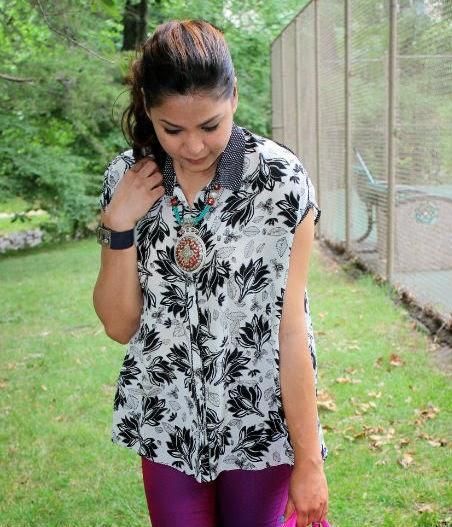 Saumya's DON'TS  for wearing florals : 
>   Don't go overboard with the colors  aka stick to a monochromatic or a dichromatic ( at the max )  palette. With too many colors you might end up looking like a garden. 
>  Don't have more than one focal point. If you are wearing separates,  then choose one floral print ( either at the top or at the bottom ) as the focal point and then work the rest of your outfit around this focal point. 
>   Don't get intimidated. If you think this trend is too girly for your taste, follow the way of minimalism. Add a floral bag(  like this one )  or a floral footwear(  like these ), even adding a floral head piece ( like this )  would do the trick.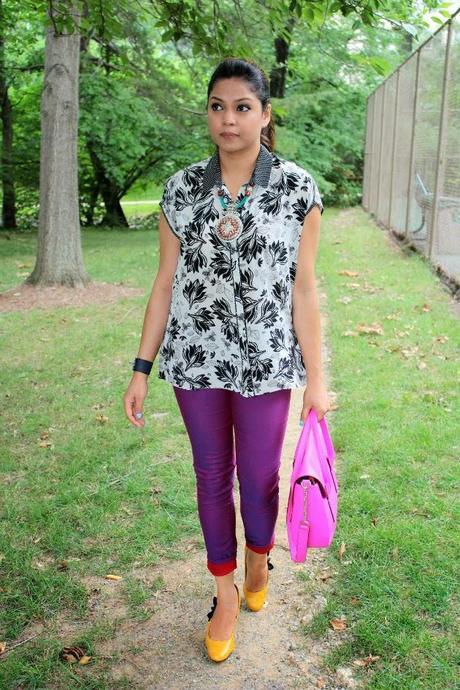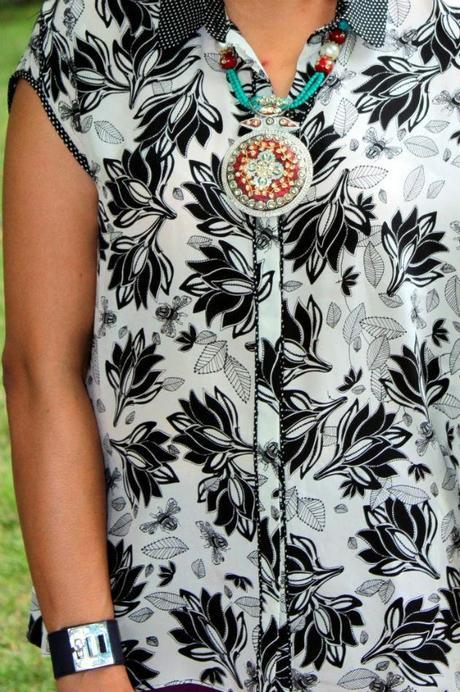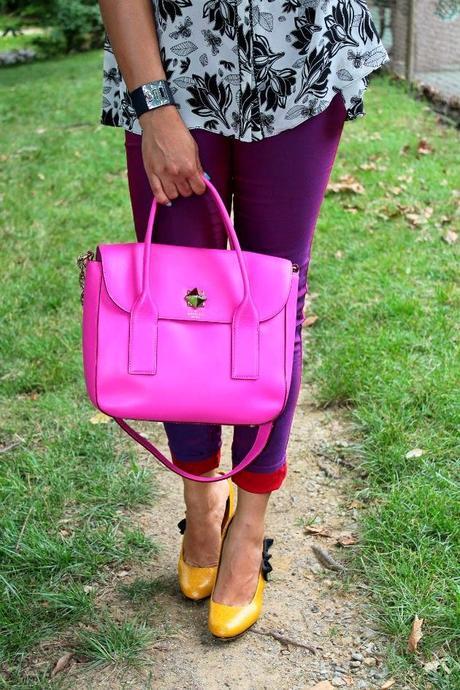 I'M WEARING
top- Anthropologie, a tunic option
jeans- Arden B, another great option on sale now
bow pumps- Lela Rose , a bootie option
bag- Kate Spade, love this option
pendant necklace- from India, similar
Hope you enjoyed this edition of Trend Trotting Thursday. 
Feel free to drop a line about how you feel of this style series and is there any trend in particular that you would like to see here .
Also style swap tuesdays is still accepting stylish looks, do stop by to link up your favorite looks.. 
Have a great day and thanks for stopping by. 
XO